Transports Bordeaux
Transport info for France
Version: 3.2.5
Added: 26-06-2013
Updated: 04-10-2016

Transports Bordeaux provides quick access to information about public
transportation of the city of Bordeaux, France and its sprawl.
Un accès rapide aux données des transports de Bordeaux dans votre poche:
* Horaires de Bus et de Tram avec géo-localisation,
* Arrêts de Bus à proximité,
* Widgets pour permettre l'accès rapide aux horaires.
* Vélos disponibles dans les stations VCUB.
* Stations VCUB à proximité.
* Gestion des arrêts de Bus favoris.
* Gestion des stations de Velo favorites.
* Disponibilité des parkings.
* Perturbations et compte Twitter @tbc.
Si vous déplacez l'application sur la SD CARD, le widget ne sera plus accessible
(problème Android).
Les cartes Google n'existent pas dans cettes versions ci; pourtant on peut voir
la position d'une situation avec une appli cartographique comme
https://f-droid.org/packages/com.robert.maps ou https://f-droid.org/packages/net.osmand.plus. Une dépendance vers de la code
publicitaire a été supprimé.
---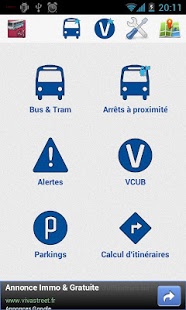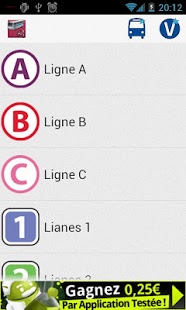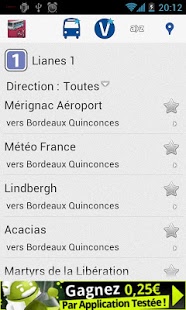 code
Source
file_download
Download