Focal
Advanced camera
Version: 1.0-37a5749f31
Added: 10-08-2014
Updated: 10-08-2014

Fully featured camera app supporting as many devices as possiblee, including
device-specific features on some devices.
Features:
* A photo and video mode, supporting many features (burst mode, timer mode, scene mode, shutter speed on Sony devices, ...)
* A panorama mode, currently semi-broken
* A PicSphere mode, open-source replacement of Google's PhotoSphere, to do 360° sphere shots
* A review drawer, by sliding from the top of the screen (in portrait). It shows your latest pictures.
In photo mode, you also have access to a few tools, such as automatic picture
enhancement (auto-awesome), or a rule of thirds overlay. On some devices,
settings such as Color adjustment, HDR and a manual light measure point are also
available. Double tapping the screen will put your in quick shot mode, where
tapping the screen anywhere will take a picture. In video mode, high-framerate
video is also possible.
---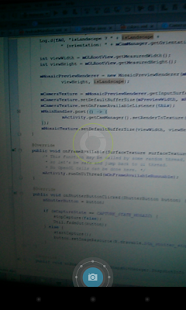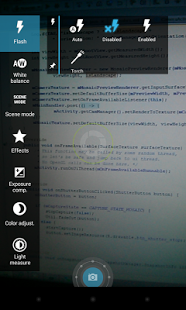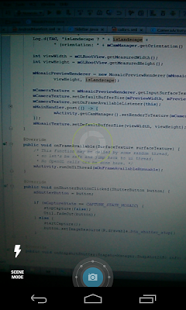 code
Source
file_download
Download