AnLinux
Run Linux On Android Without Root Access
Version: 6.50 Stable
Added: 12-12-2018
Updated: 16-11-2022

This application will allow you to run Linux on Android, by using
https://f-droid.org/packages/com.termux and PRoot technology, you can even run SSH and Xfce4 Desktop
Environment!!!
Features:
* NO ROOT ACCESS REQUIRED!!!
* Lots of Linux distros supported:
1. Ubuntu
2. Debian
3. Kali
4. Parrot Security OS
5. Fedora
6. CentOS
7. openSUSE Leap
8. openSUSE Tumberweed
9. Arch Linux
10. Black Arch
* Xfce4, Mate, LXQt, LXDE Desktop Environment Supported
* Install multiple distros without conflict
* Provide uninstallation script to fully uninstall distro
Note:
* This app requires https://f-droid.org/packages/com.termux to work, please install it
* About device requirements: Android Version: At least Android Lollipop; Architecture: armv7, arm64, x86, x86_64
* For any suggestion or issue, please open an issue on Github.
---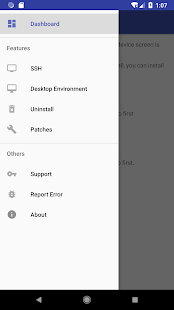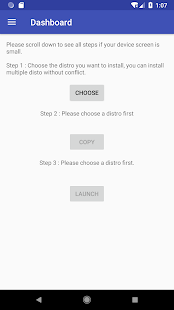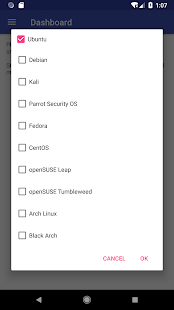 code
Source
file_download
Download