Anonymous Messenger
A peer to peer private anonymous and secure messenger that works over Tor.
Version: 0.9.2
Added: 22-09-2021
Updated: 24-07-2022

As of December 2020 It's a still an ongoing effort and although fully functional it's only available for Android so far.
This project was started in July 2020, by Sofian Mahmoud Benissa (software developer also known as DrXtreme or DX) after a series of meetings with Alton James Steele (project funder) where the idea of the project was presented.
Features
* Double triple Diffie-Hellman end to end encryption
* Completely peer to peer using hidden services
* Cryptographic Identity Verification
* Excellent Network Security
* Voice Messages
* Live Voice Calls over tor (alpha feature)
* Text Messages
* Metadata stripped media messages
* Raw file sending of any size (100 GB+)
* Both peers have to add each others onion addresses to be able to communicate
* Disappearing messages by default
* Encrypted file storage on Android
* Screen security
---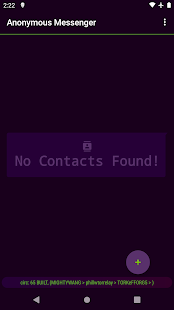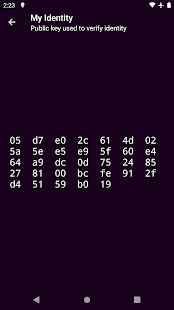 code
Source
file_download
Download