AnyMemo
Flashcard-based Learning
Version: 10.11.7
Added: 12-02-2012
Updated: 25-10-2021

Cards show on the screen with questions and the answers can be revealed or read
out by touching the panel below the question.
* Improved adaptive algorithm from Mnemosyne, Supermemo, Anki.
* Simple and power saving interface with rich functions
* Text-to-Speech, MP3/OGG/WAV audio
* Download millions of flash card db to study Arabic, English, Chinese, Japanese etc.
* Import, export to Mnemosyne etc
Functionality that requires 'secret' API keys (e.g. Google Drive, Dropbox, Cram
search, does not work in this build.
---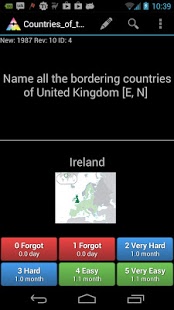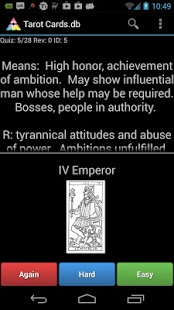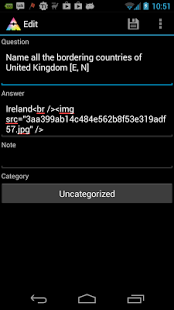 code
Source
file_download
Download