Aria2Android
Aria2Android allows you to run your own aria2 server on your device!
Version: 2.6.5
Added: 15-09-2018
Updated: 02-08-2022

With Aria2Android you can run a real aria2, an open source download manager, executable on your device.
You can easily save session to pause downloads and continue them later and control your server through the JSON-RPC interface.
This project is open source at https://github.com/devgianlu/Aria2Android
--------------------------------
aria2 is developed by Tatsuhiro Tsujikawa (https://github.com/tatsuhiro-t).
---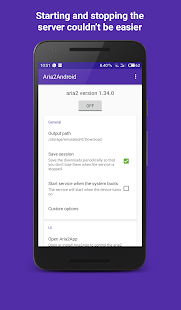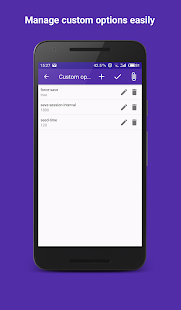 code
Source
file_download
Download