Aria2App
An advanced download manager and aria2 client for your pocket.
Version: 5.9.16
Added: 06-11-2018
Updated: 15-10-2023

Aria2App is your portable server-grade download manager backed by aria2 directly on your device. You can also manage aria2 instances running on external devices thanks to the JSON-RPC interface.
Some of the features are:
- Handle more servers simultaneously
- Add HTTP(s), (s)FTP, BitTorrent, Metalink downloads
- Add Torrents with the integrated search engine
- Start downloads by clicking on links on the browser
- Handle downloads (pause, resume, stop)
- Find basic and in-depth information
- View statistics about peers and server of your downloads
- Display the information about every file in download
- Download files from the server to your device through DirectDownload
- Change a single download or aria2 general options
- Receive live notifications of your downloads or your selected downloads
And even more
This project is open source at https://github.com/devgianlu/Aria2App
---------------------------------------
aria2 is developed by Tatsuhiro Tsujikawa (https://github.com/tatsuhiro-t).
BitTorrent is a registered trademark by BitTorrent Inc.
---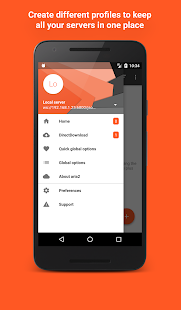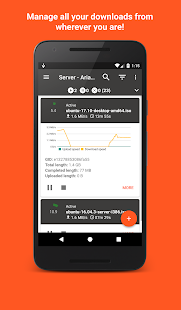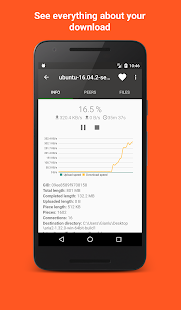 code
Source
file_download
Download