Auto Auto-Rotate
Automatically remembers your auto-rotate setting for every app
Version: 0.9
Added: 24-09-2020
Updated: 20-10-2020

Auto Auto-Rotate
is an extremely simple app that simply stores Android's auto-rotate setting app-wise.
Do you usually disable auto-rotate and enabled it only for some apps? Like your gallery, or your favourite video app? Do you tend to forget to turn it off afterwards? Does it bother you?
Then
Auto Auto-Rotate
is the perfect app for you!
Auto Auto-Rotate
is open source and released under the GPLv3 license[1]. Check out the code if you like[2].
It might be useful to someone other than myself :)
You can download it for free in F-Droid[3]
[1] https://www.gnu.org/licenses/gpl-3.0.en.html
[2] https://gitlab.com/juanitobananas/auto-auto-rotate
[3] https://f-droid.org/packages/com.jarsilio.android.autoautorotate/
---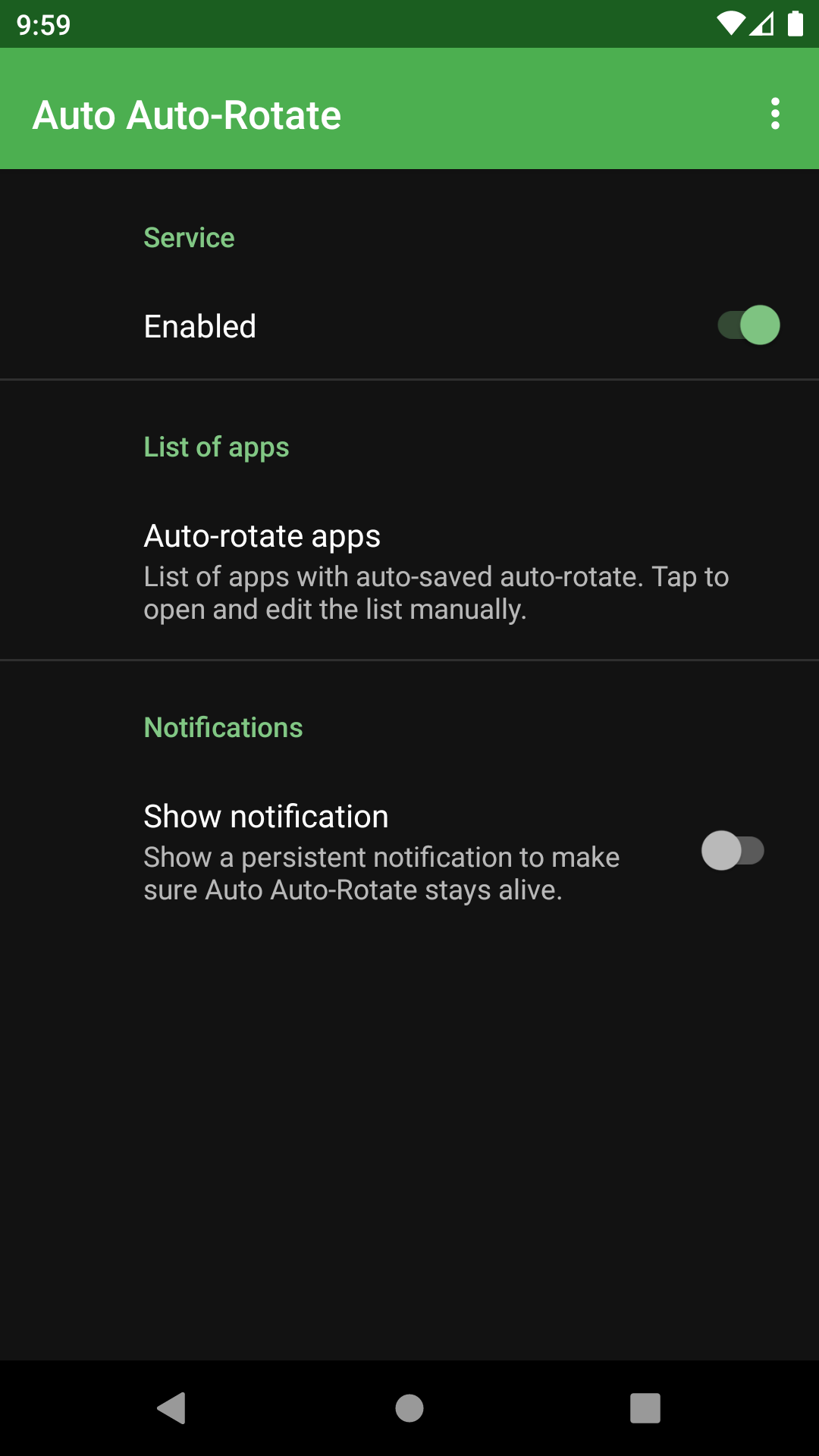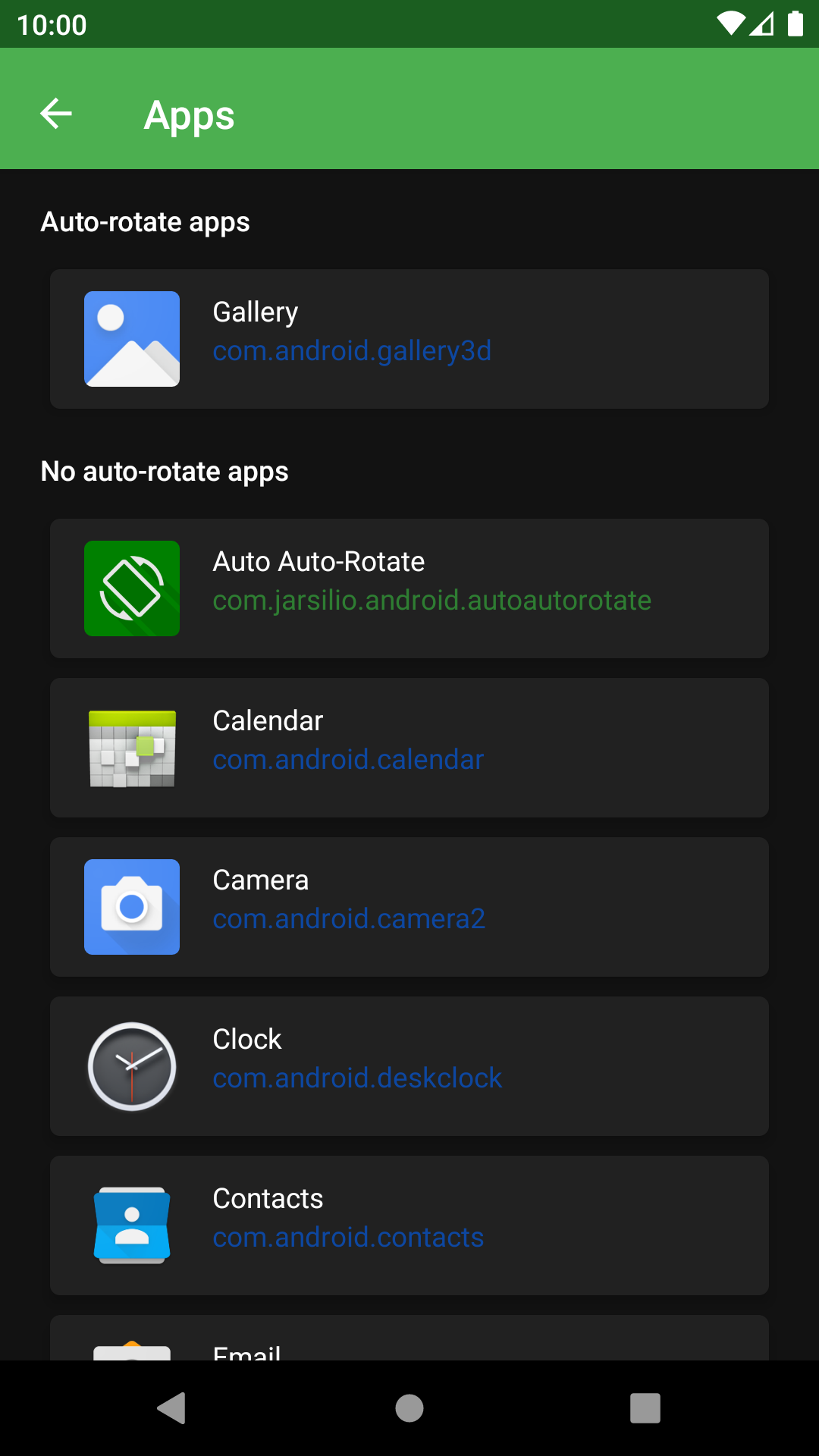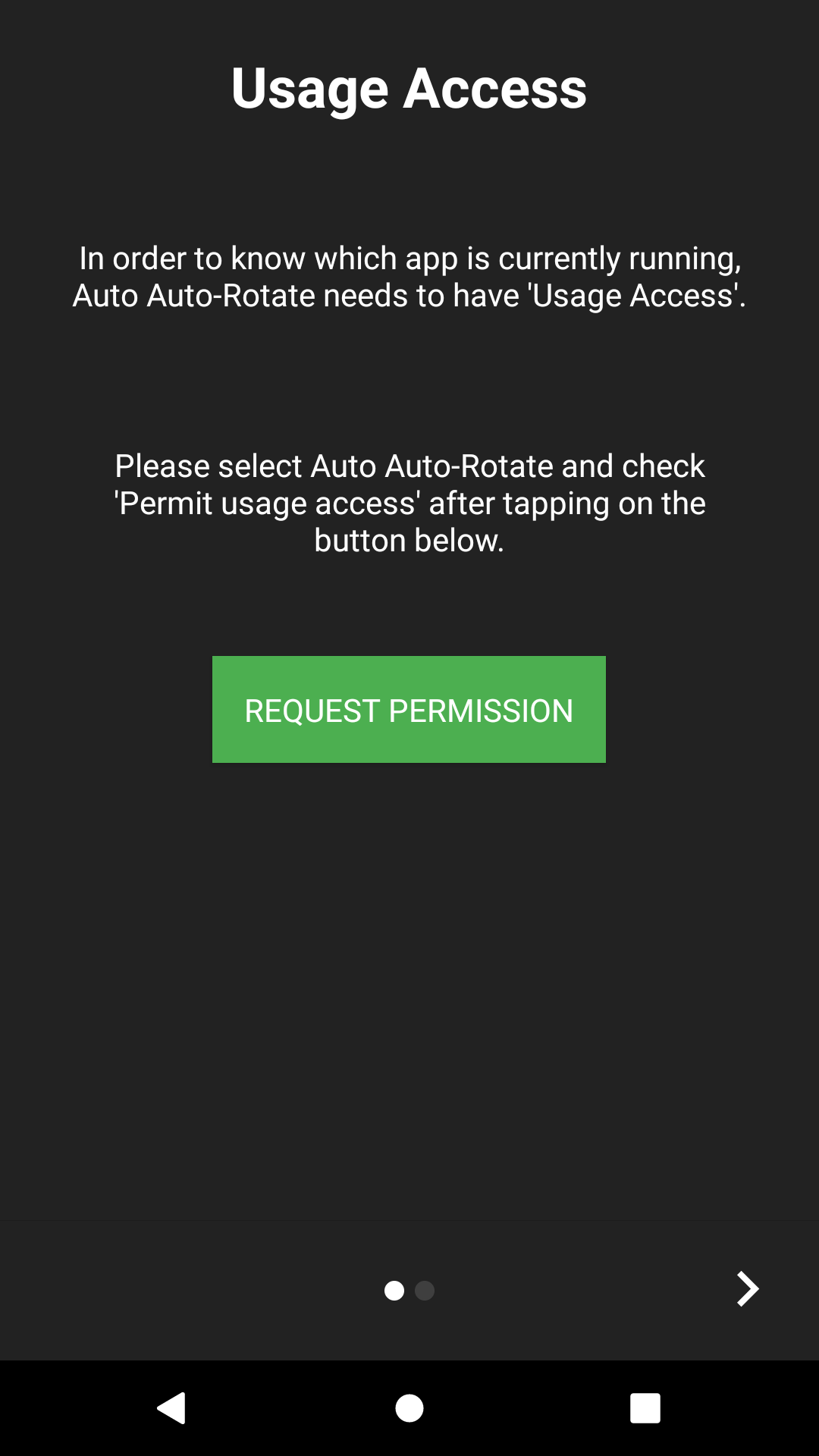 code
Source
file_download
Download