Battery Tool | Hibernate Unused Apps
Automatically stop apps running in the background. Free, no ads and open source.
Version: 1.0.1
Added: 07-01-2021
Updated: 22-07-2021

Battery Tool helps you save battery by stopping apps that are running in the background.
You can select which apps to stop but keep in mind that you should not stop alarm clock apps, messaging apps, or system apps unless you do not rely on them.
Additionally, you can activate aggressive doze mode to save even more battery.
This app requires root access!
I am not responsible for any damage to your device!
Features
- Force stop apps automatically
- Aggressive doze
- Quick tile
- Shortcut
Related Links
Source code:
https://github.com/Domi04151309/BatteryTool
Website:
https://domi04151309.github.io/Android/BatteryTool
Icons8:
https://icons8.com/
---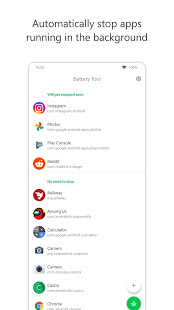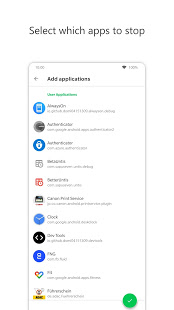 code
Source
file_download
Download