Better schedule
A faster schedule for Bakaláři. For students, by students.
Version: 1.7
Added: 12-11-2019
Updated: 11-06-2020

Better Schedule is a faster app for the Bakaláři schedule. For students, by students.
I am a student who got tired of waiting for the official Bakaláři app to load my schedule on our slow school wifi, so I created this app. Better schedule remembers your schedule even without internet connection therefore it can be shown instantly. Simple interface makes it easy to switch between weeks and thanks to persistent notification you don't even need to open the app!
The entire app is a free/libre and open source software. If you want to suggest an enhancement, have a look on how it works or you can code and want to improve the app, head over to GitHub https://github.com/vitSkalicky/lepsi-rozvrh
Main features:
• Very fast schedule loading — Combines offline and online data to display schedule within a second.
• Seamless offline mode — Everything is cached in the background so that schedule can be shown even when you are offline.
• Persistent notification — You don't have to open the app to see next lesson any more.
• Beautiful widget — The next lesson or overview of the entire day always on your home screen.
• Simple interface — Easy switching between weeks.
• Themes — light, dark or your very own custom theme.
• Free and open source software — No ads, no spying, free, forever.
---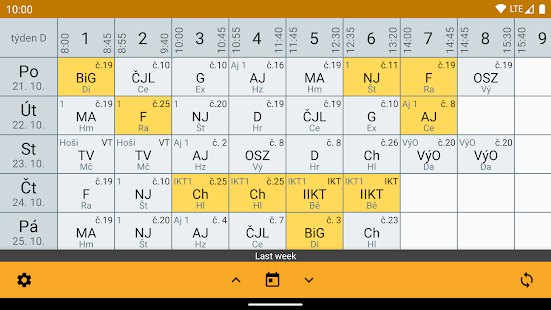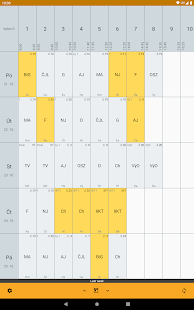 code
Source
file_download
Download