Bible Notify
Free and open-source, offline daily Bible verse notification app for Android
Version: 3.0
Added: 07-01-2022
Updated: 07-01-2022

Bible notify is a free and open-source, offline daily Bible verse notification app for Android.
- Randomly sends you a notification from a selection of 140+ inspiring Bible verses.
- Set the time of day Bible Notify will send you the verse notification each day -right down to the minute, if you so desire.
- Simply tap on the notification to read the chapter in which the verse is found in the app's built-in Bible reader.
- Features the KJV of the Bible with the true names restored.
- Bible Notify is fully functional offline
- No tracking or data collection whatsoever
---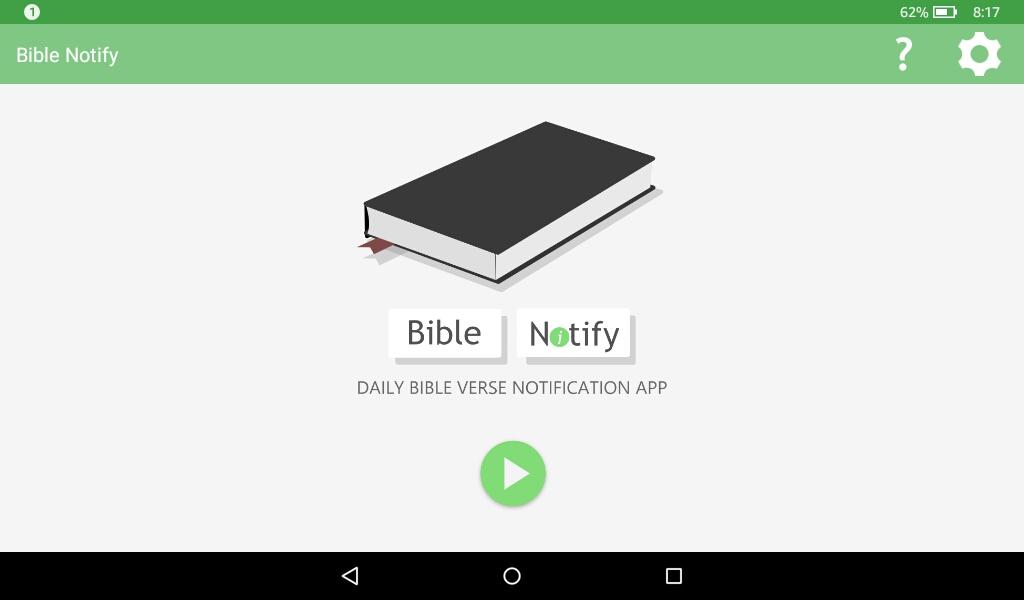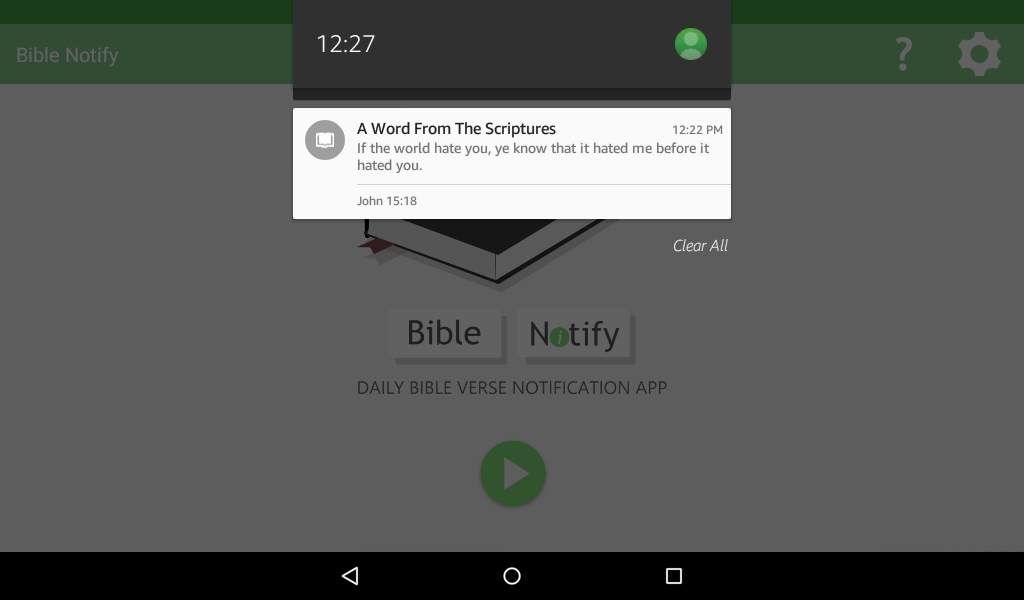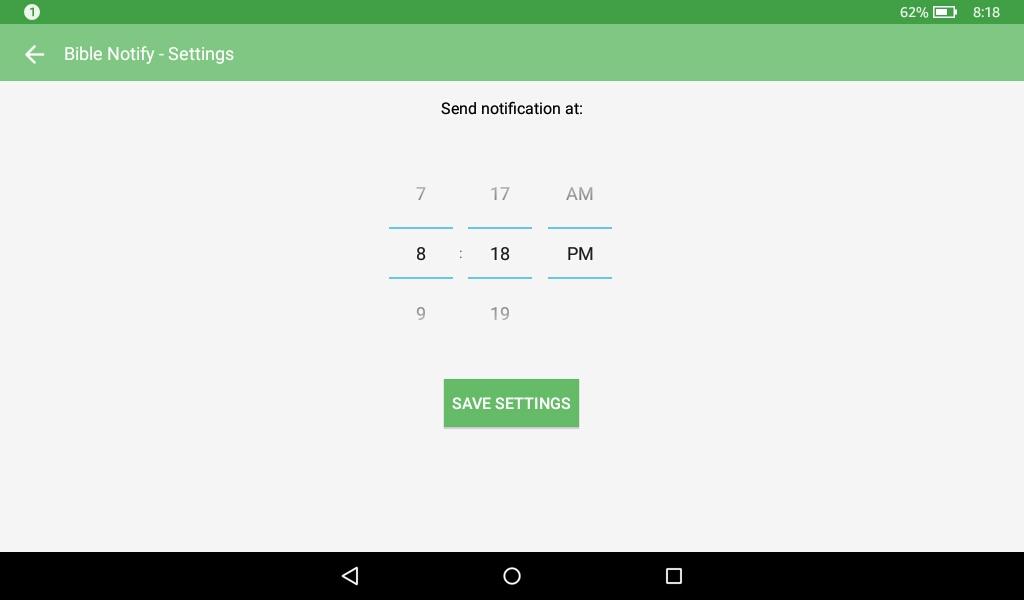 code
Source
file_download
Download