Birthday Buddy
Minimalistic app to remember your friend's birthdays and anniversaries
Version: 1.2
Added: 28-06-2020
Updated: 28-06-2020

BirthdayBuddy is a simple, material design orientated app to help you remember birthdays, anniversaries and other special events.
Information about the age of a person and how many days remain until the birthday are clearly presented.
You don't need an extra account, because everything happens offline and the data is stored locally on your phone.
Features:
* support for different event types
* simple design
* wide configuration options for notifications
* import/ export feature for data
* dark-mode
If you encounter any problems/ bugs or you have feature requests, then please contact me: mmeheykeroth@tutanota
---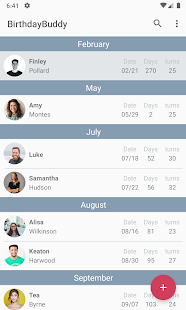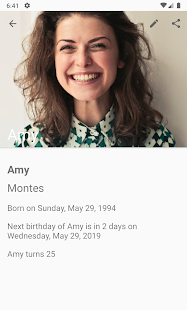 code
Source
file_download
Download