Clementine Remote
Music player remote control
Version: v12
Added: 11-12-2013
Updated: 29-02-2020

You need
Clementine
1.3 (quite
recent) for this to work and to enable the remote Control in Clementine settings
first.
Control the music player "Clementine" - access your playlists, browse the
library, download files, change the volume via hardware buttons, read the lyrics
while listening to your favourite song, enjoy the cover art and more.
If you receive a call or want to make one, you don't have pause the current
track, Clementine Remote lowers the volume for you. It also has many more
features, for example exchange of music and playlists with a computer.
---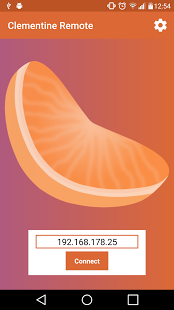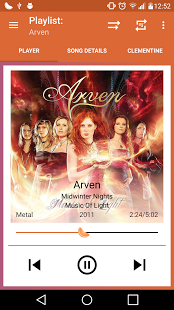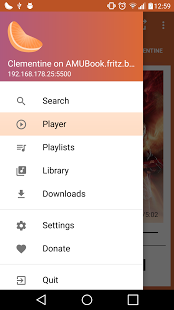 code
Source
file_download
Download