CloudMare
Small & Simple Cloudflare tool
Version: Cumulus
Added: 02-05-2020
Updated: 02-05-2020

The only Android app supporting API Tokens, the safer alternative to a Global API Key.
* Dark and Light theme
* Toggle 'Under Attack Mode' and 'Development Mode'
* Search & Manage DNS records
* View Analytics
* Toggle Page Rules
* Manage SSL Settings
* Manage Caching Controls
* Manage Network Settings
* Supports both API Tokens and Email + API Key
Unofficial and not endorsed by Cloudflare. Data travels only from your device to Cloudflare's official API; no data is recorded or sent elsewhere by CloudMare.
---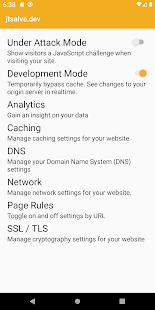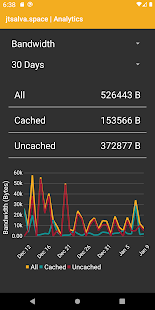 code
Source
file_download
Download