Daily Pill — Medication Reminder
Reminder app for your daily medication. Easy to use and respects your privacy.
Version: 1.3.3
Added: 21-08-2020
Updated: 07-07-2021

Ideal if you need to take your medicine every morning. Daily Pill shows a reminder on your lock screen which is visible in the first time you pick up the phone in the morning. Respond with the press of a single button, without unlocking.
If you need need to take your medicine on an empty stomach, this app also remembers the exact time when you last took it.
Daily Pill is free and open source software. It does not display ads, and does not collect your personal information.
---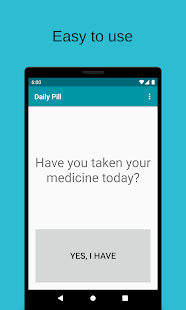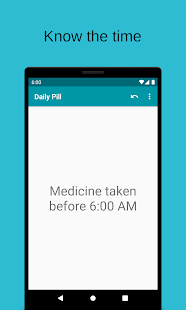 code
Source
file_download
Download