Dealing Sheet
An app to make dealing hands of cards for games like bridge easy.
Version: 1.0.4
Added: 19-07-2022
Updated: 11-11-2022

Dealing Sheet is an app that shows you a dealing sheet, letting you
properly randomise a deck of 52 cards into 4 hands without having to
shuffle them yourself. This is useful for games like bridge.
The app is responsive, adjusting the number of columns to fit the
width of your device, though it will always build at least two rows.
---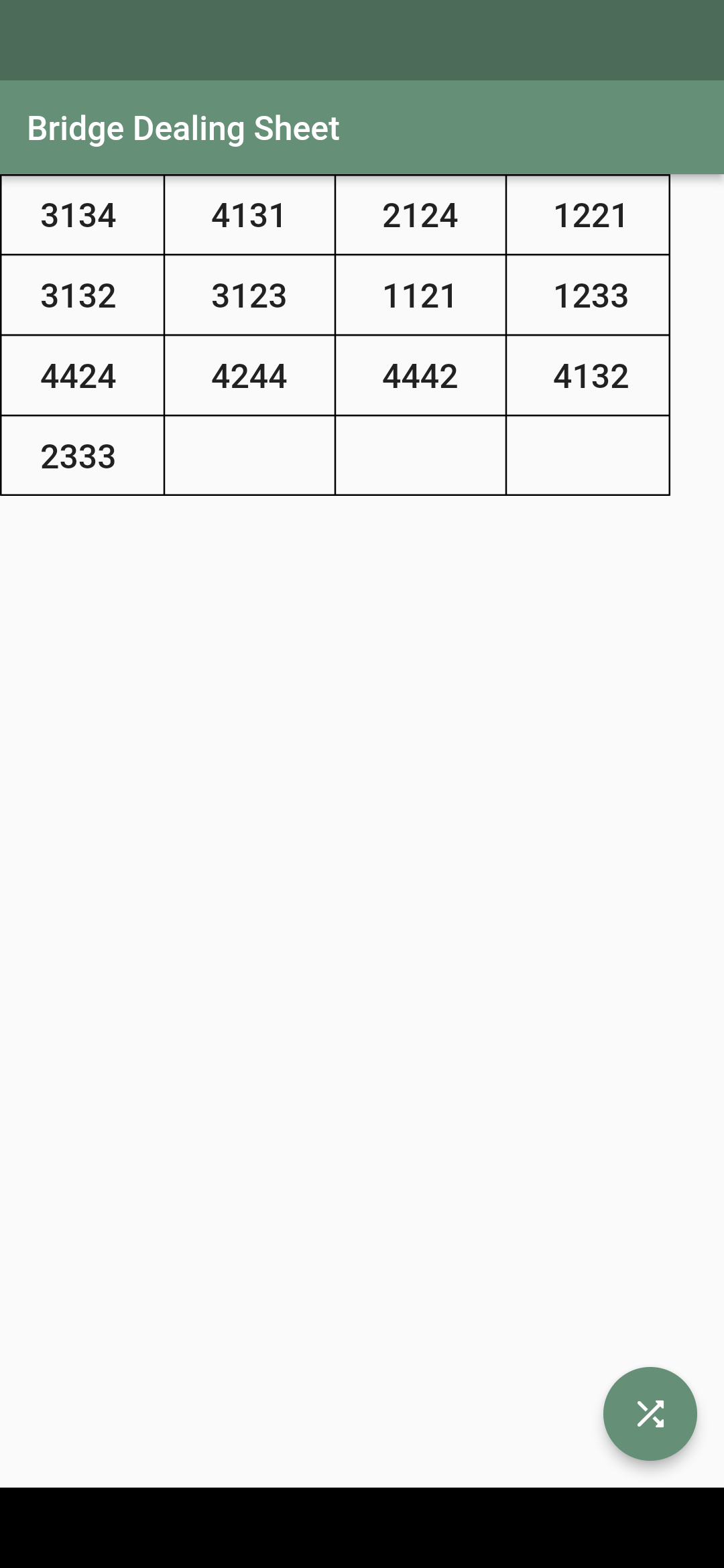 code
Source
file_download
Download