Dib2Calc
The crazy calculator (RPN mode). Once you get used to it, you will love it :-)
Version: 0.12.62
Added: 20-12-2019
Updated: 25-11-2020

Dib2Calc (aka Dibdib Calculator)
The crazy calculator. Once you get used to it, you will love it :-)
When you start it the first time, it provides a short introduction.
Your data is protected (encrypted) if you use your own access code and password. In case you have a lot of data, make sure to save it to the device's Download area via the SAVTO function.
See https://gitlab.com/dibdib/dib2calc for more information.
---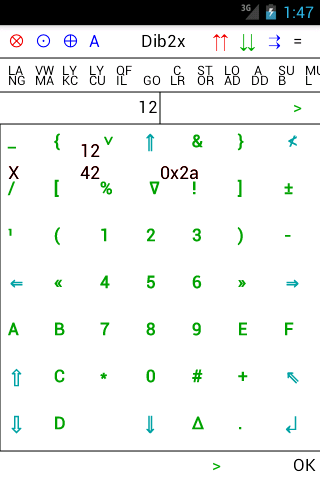 code
Source
file_download
Download