Did I?
Recurring todo list
Version: 1.0
Added: 05-06-2013
Updated: 05-06-2013

Did I? is a habit tracking app which asks you a simple question about your habit
every day: "Did I?"
Enter the habits you want to build, and what time of day you want the app to ask
you about them, and that's that.
Status: Beta
---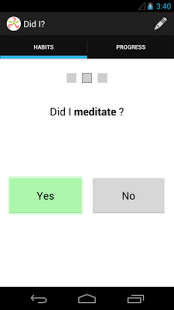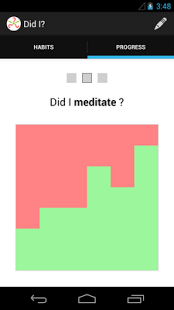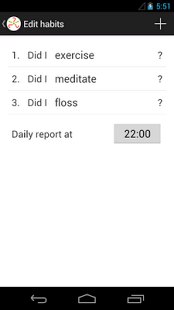 code
Source
file_download
Download