Diktofon
Take voice notes
Version: 0.9.83
Added: 07-09-2012
Updated: 23-07-2015

Features include tagging, a high quality built-in voice recorder and the
possibility to use an external recorder or recording manager app. In addition,
it can connect to an online Estonian speech-to-text service
(
http://bark.phon.ioc.ee/webtrans/
) to turn the recordings into written text.
The service can detect speakers in the recordings allowing for novel and
powerful ways to search, sort and playback the recordings.
---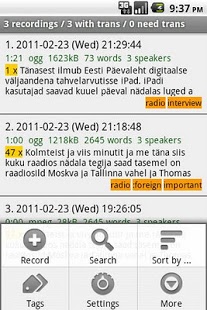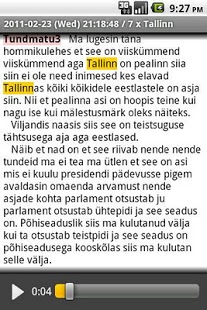 code
Source
file_download
Download