Discreet Launcher
Enjoy a clean home screen while accessing everything in an instant
Version: v2.6.0
Added: 26-02-2021
Updated: 14-04-2021

Discreet Launcher provides you a distraction-free home screen, allowing you to fully enjoy your wallpaper (only the status and navigation bars have been kept for convenience).
From this clean home screen, simply slide your finger down to display your favorites applications or up to see the complete list of applications.
Other features:
- Long click opens application settings
- A notification can be shown to give quick access to 3 applications
- Web apps and shortcuts support
- Applications list updated only after specific events (startup, application addition or deletion, icon pack modified) for better speed and to limit battery usage
- Integrated help and changelog
- Settings export/import (text format)
Customization options:
- Applications can be hidden in the list
- Translucent or transparent status bar
- Display of the time on the home screen
- Icon packs support
Discreet Launcher is open source, doesn't require any unnecessary permission, works completely offline and doesn't include any advertisements.
---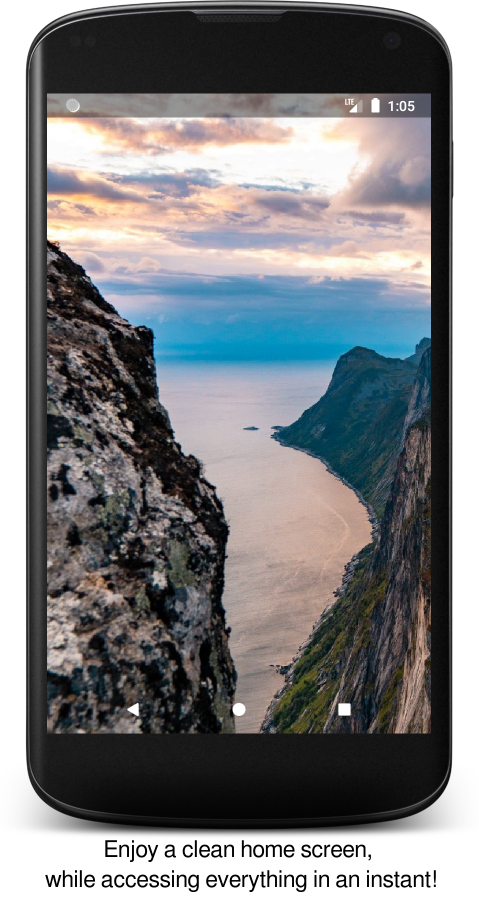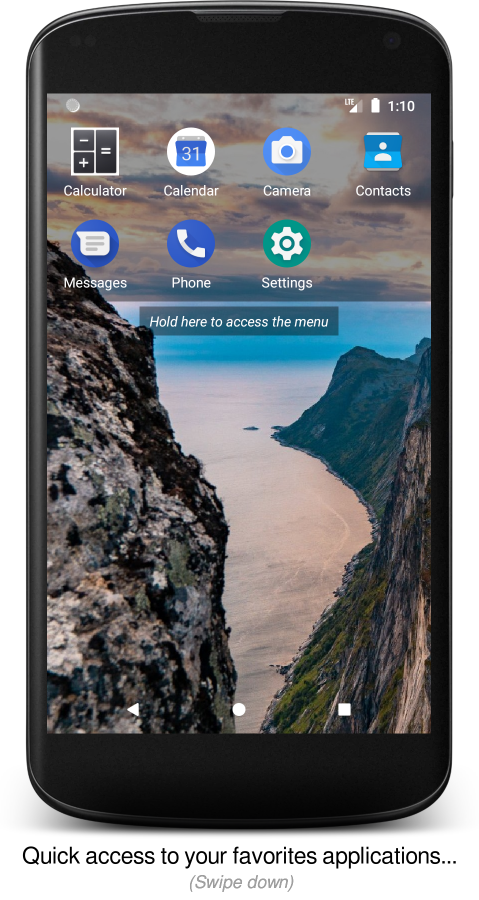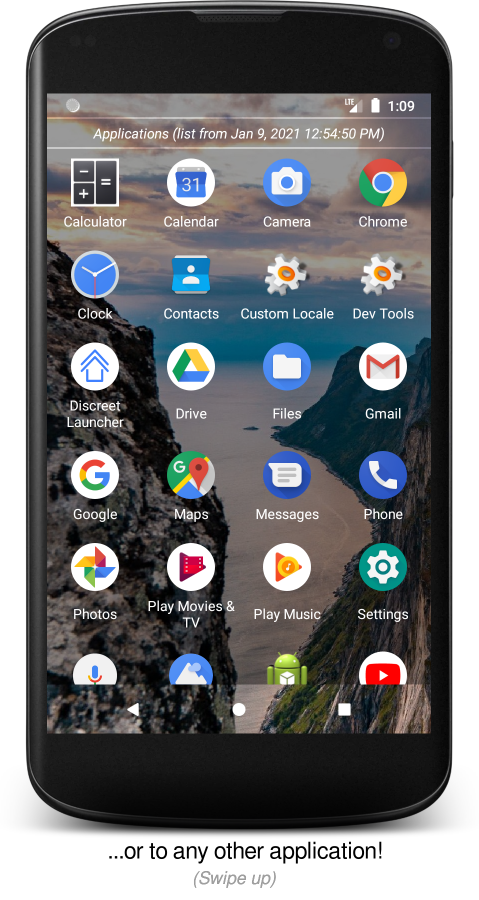 code
Source
file_download
Download