DSA Assistent
Ein Helfer für das Schwarze Auge
Version: Over(9000)Haul
Added: 06-06-2019
Updated: 09-10-2021

Used with permission from the very friendly Ulisses-us.com.
This is a privacy friendly app without any trackers or permissions: https://reports.exodus-privacy.eu.org/en/reports/search/eu.roggstar.luigithehunter.dsaassistent/
A helper for the Black Eye.
Features like:
-Moneybag Manager 2.0
-Fight scenes and wounds manager 1.2
-Cube Manager 1.0
-GM Ini Manager 1.0
The screenshots are old. I will update them sometime!
BUGS and IDEAS please here: https://github.com/phrogg/DSAAssistant/issues/
---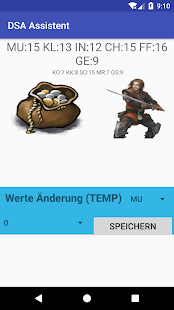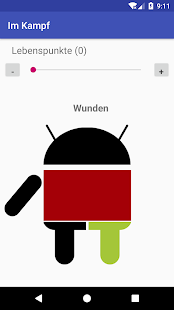 code
Source
file_download
Download