Easy Ear Trainer for Chord Progressions
Simple ear training for musicians to recognize different chords.
Version: 0.1.9
Added: 01-06-2021
Updated: 14-08-2021

This is a really simple Ear training app for chord progressions.
Plays a chord progression starting with the tonic (I) and plays 4 other chords afterwards.
Currently the app doesn't have many other featuresy but inversions, dominant chords and different settings to customize your practice are planned for the future.
**OpenSource:**
This app is
open source
. Feel free to submit bug reports or feature requests
---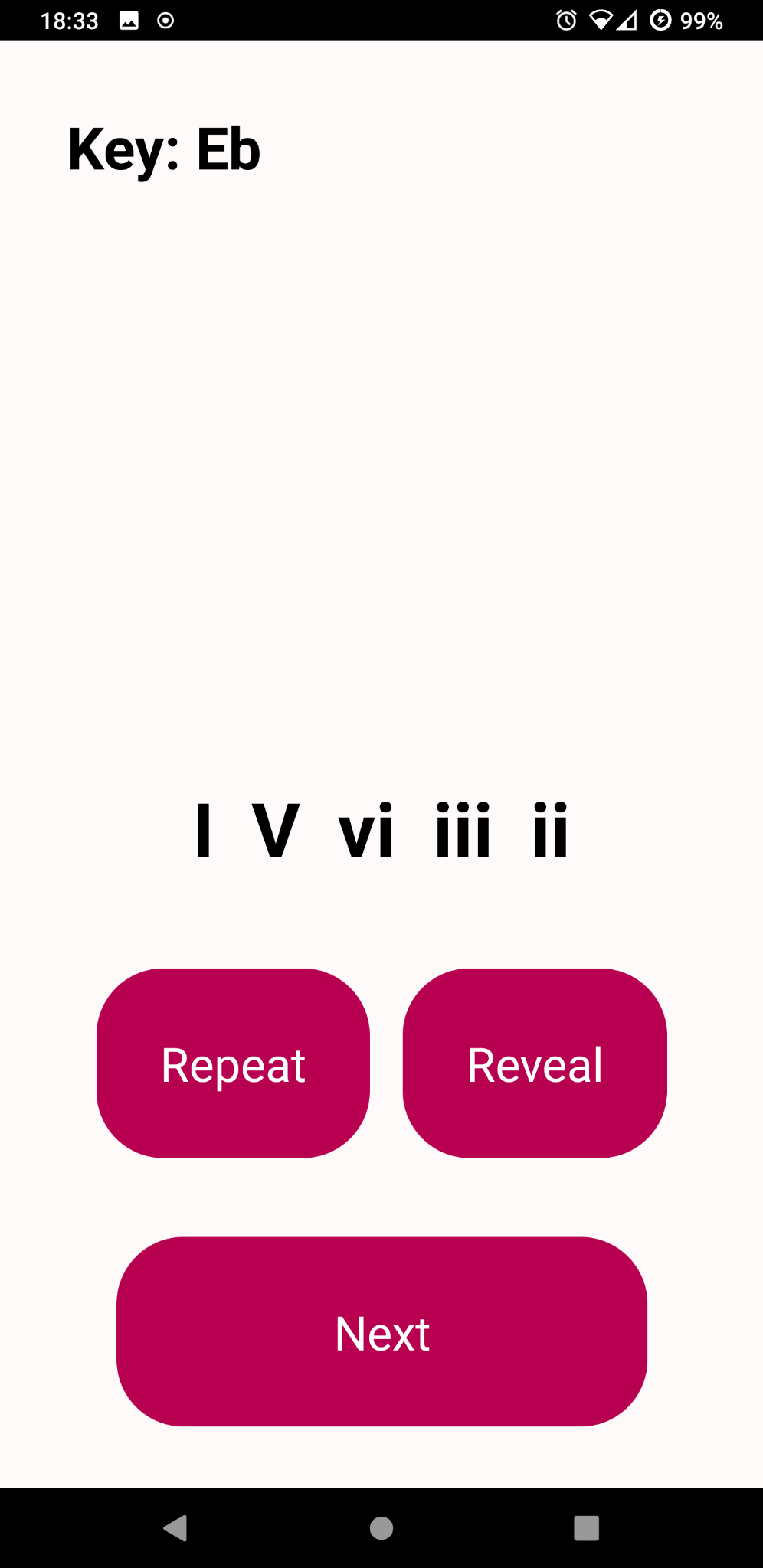 code
Source
file_download
Download