Easy xkcd
View xkcd comics
Version: 7.3.9
Added: 28-07-2015
Updated: 06-05-2020

A fast and beautiful way to view your favorite
xkcd
comics.
Comic Browser:
* Offline Mode
* Notifications
* Long press to view alt text
* Search for title, transcript or number
* Share comic url or image
* Add comic to favorites
* Favorites are saved for offline use
* Open links from xkcd.com and m.xkcd.com
* Support for large images (e.g comic 657)
* Explain xkcd integration
* Option to display alt text by default
What If?:
* Full support for footnotes, formulas and alt text
* Offline mode and notifications
* Mark articles as read and hide them
* Swipe between articles (disabled by default)
* Night mode
* Quick search for article titles
* Random articles
General:
* Themes (blue, green, black...)
* Material design elements like Snackbars, Floating Action Button, tinted Status Bar, animations...
* Lock orientation
---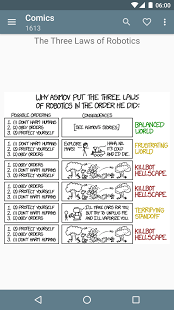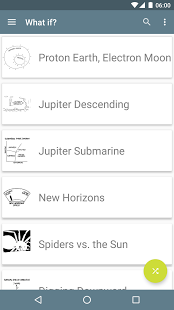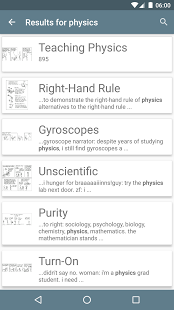 code
Source
file_download
Download