EBT New Note
Submit Euro bill note data to EuroBillTracker.com
Version: 0.53.0
Added: 22-10-2019
Updated: 05-08-2021

With the EBT New Note app, you can enter Euro bill note data and submit them to EuroBillTracker.
EuroBillTracker is a project for tracking Euro bill notes.
It comprises:
- a website:
www.eurobilltracker.com
- a Euro bill note database
- a EuroBillTracker API
- a community with a user forum:
forum.eurobilltracker.com
- etc.
This app includes features as follows:
- Submit Euro bill note data to the EuroBillTracker database using the EuroBillTracker API
- Take a picture of the Euro bill and get the serial number extracted
- Get the location data (country, city, postal code) just by tapping the location button
- Receive comments recommendations based on previously submitted comments for the same location
- Edit unsuccessfully submitted data for resubmission
- Show successfully submitted bills on the EBT web site
---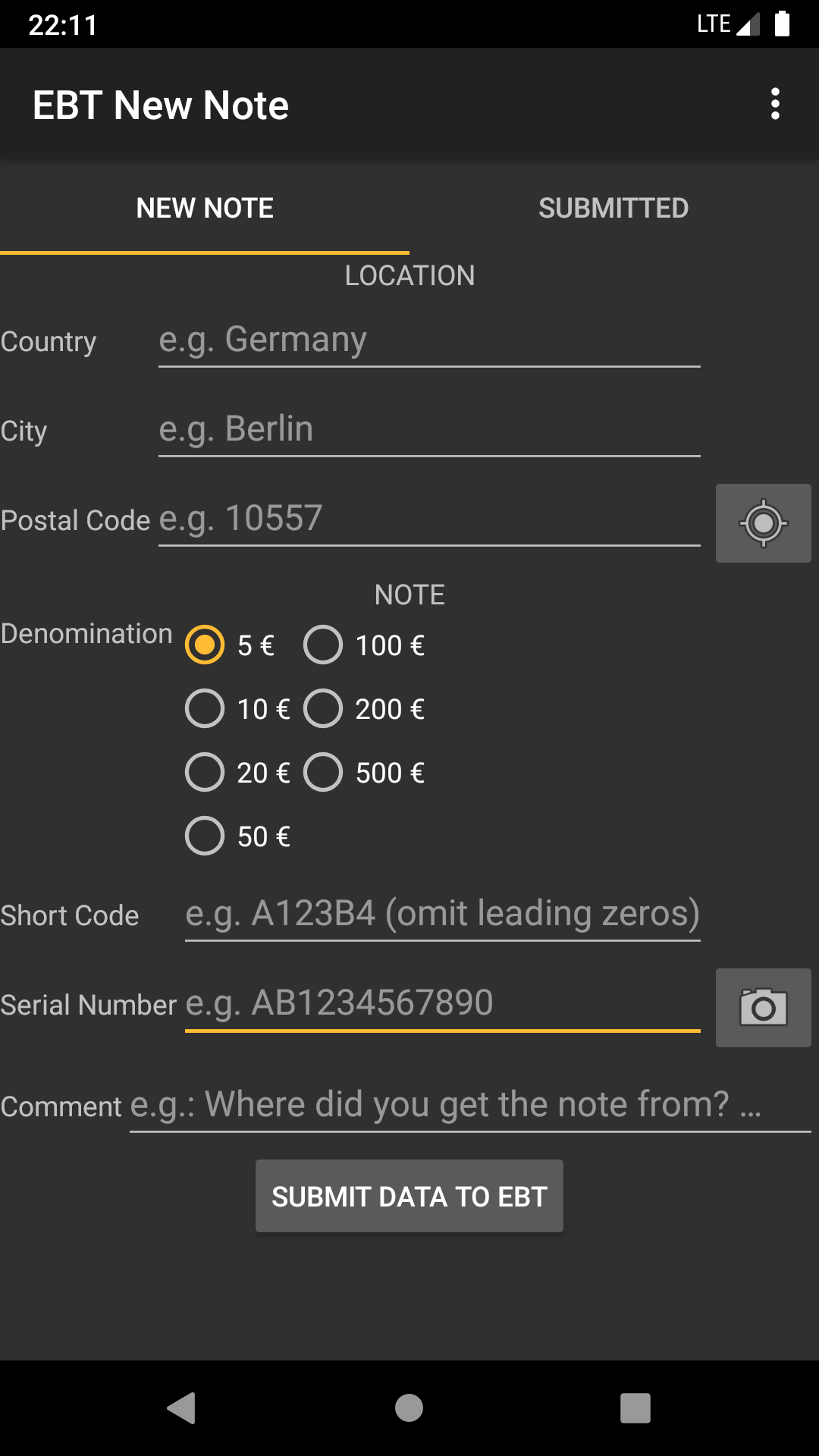 code
Source
file_download
Download