Ehrenamtskarte Bayern
With the app for the Bavarian Volunteer Card you can receive benefits
Version: 2.1.1
Added: 16-01-2022
Updated: 16-01-2022

With the app for the Bavarian Volunteer Card, you can access the numerous benefits from public, non-profit and also private providers at any time by locating your own location in Bavaria.
This app is suitable for smartphones and tablets and offers you intuitive access to the benefits currently available to holders of the Bavarian Volunteer Card.
Die Bayerische Ehrenamtskarte, die im Jahr 2011 unter dem Motto "Ehrenamt ist ein Dankeschön wert" eingeführt wurde, ist ein gemeinsames Projekt der Bayerischen Staatsregierung und der teilnehmenden Landkreise und kreisfreien Städte in Bayern. Die Karte ist in erster Linie Wertschätzung gegenüber den Menschen, die sich in überdurchschnittlich zeitlichem Umfang ehrenamtlich für das Gemeinwohl engagieren. The prerequisite is either a voluntary commitment of at least 5 hours/week or 250 hours/year over a minimum period of two years or the fulfilment of one of the special circumstances as listed on
this page
.
InhaberInnen der Ehrenamtskarte erhalten Vergünstigungen in allen beteiligten Landkreisen und kreisfreien Städten sowie zahlreichen Einrichtungen des Freistaates Bayern. Die App zur Bayerischen Ehrenamtskarte ergänzt das Online-Angebot von
www.ehrenamtskarte.bayern.de
um die Möglichkeit des mobilen Abrufs von Vergünstigungen via Smartphone.
---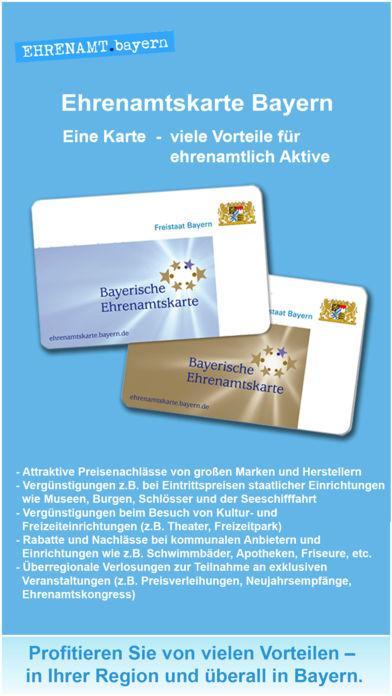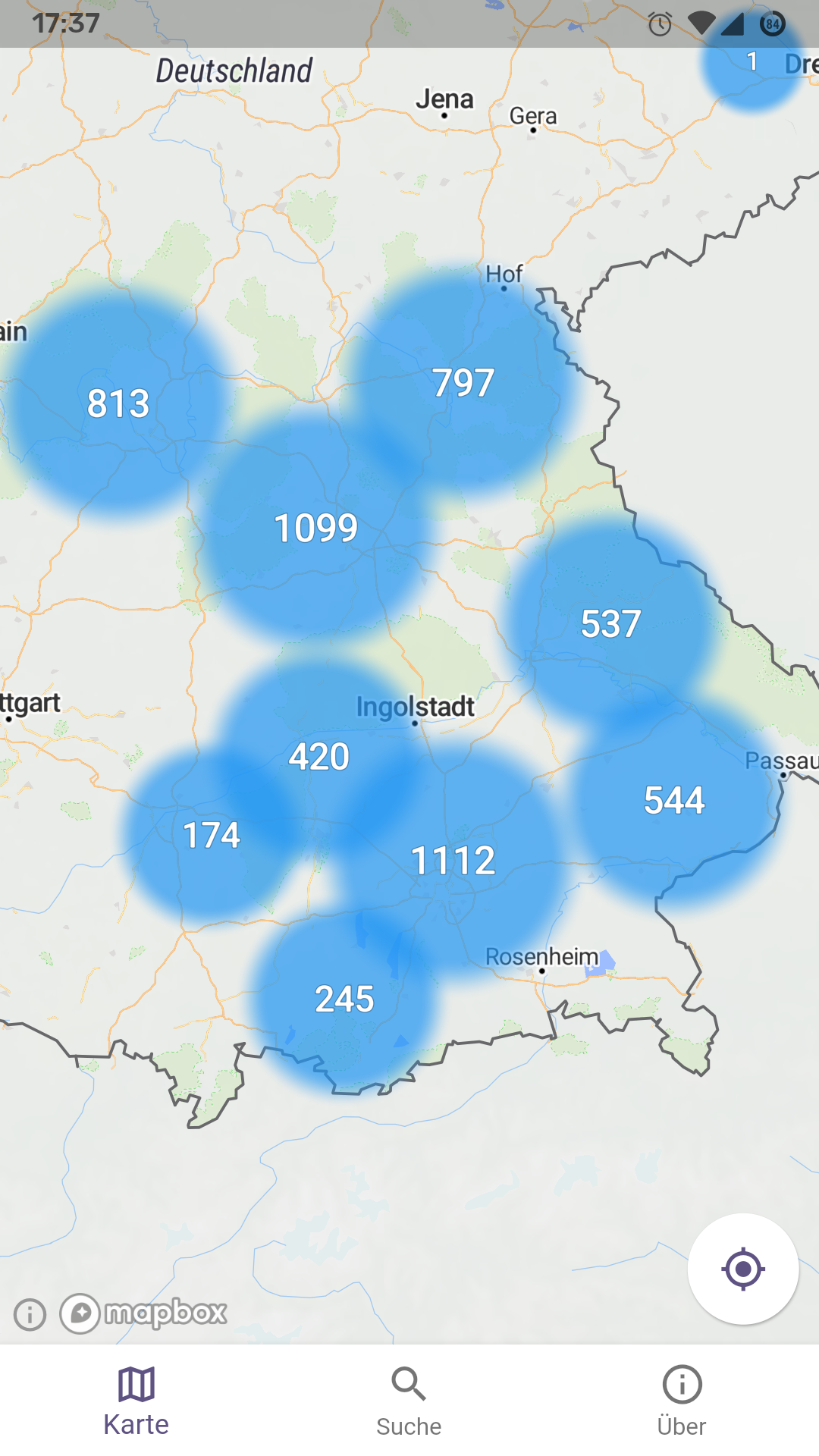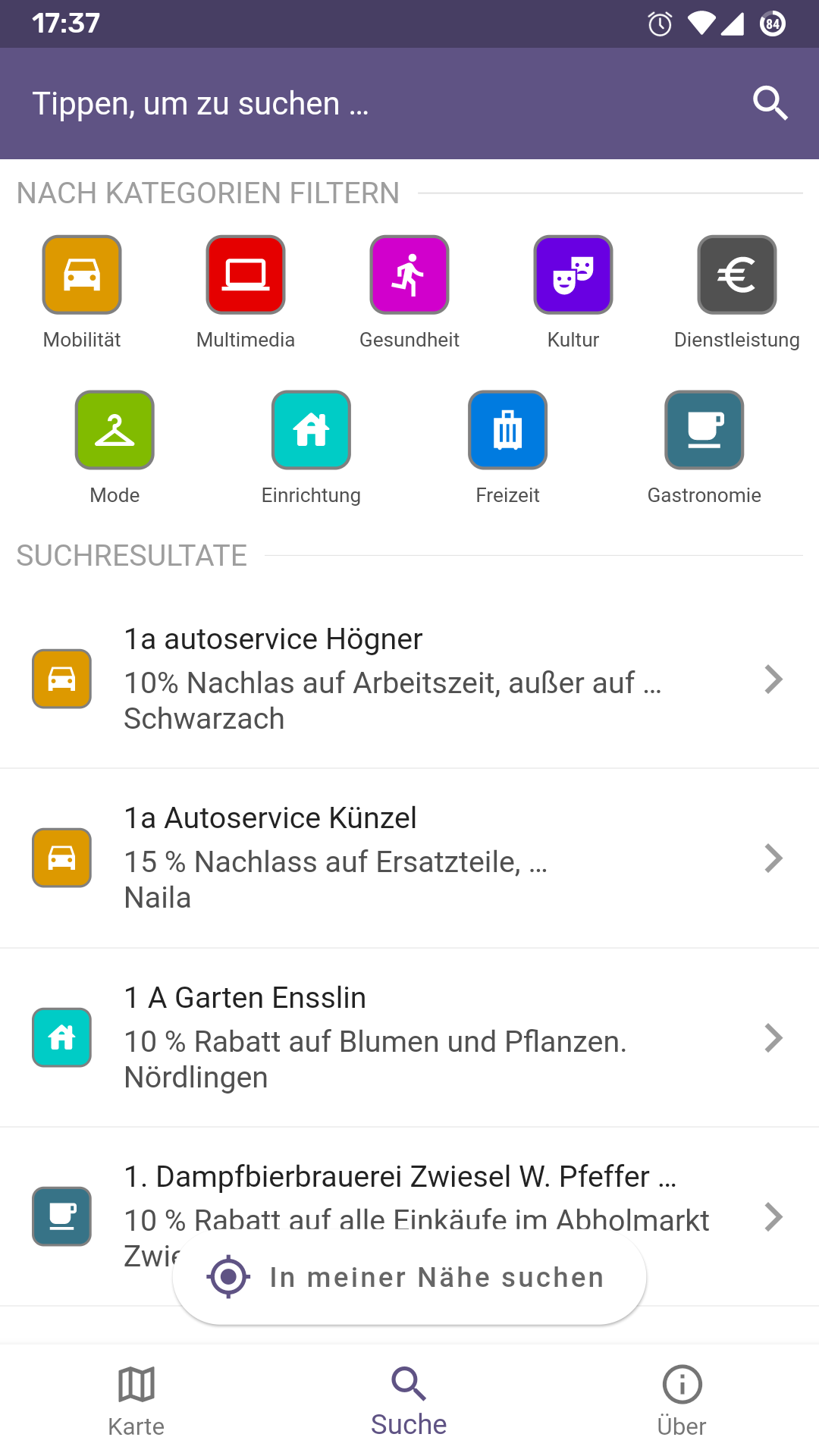 code
Source
file_download
Download