Everyone's Timetable
Looking for a prof's or friend's school timetable? Look in here!
Version: 1.3.1
Added: 14-01-2021
Updated: 31-01-2021

Everyone's Timetable is a mini social network for sharing timetables in your school.
* Save your own timetable in a school-specific format, so you'll have easy access to it all the time.
* Find timetables for other people in your school. No more hunting down timetables on professor's websites!
* Add or update a timetable for someone else, who can't be bothered to do it themselves.
Currently supports the following schools: Seneca College, Sheridan College. Contact us to add support for your school!
The app needs internet access to find, download, and update timetables but can be used without an internet connection if all you want to do is look at a timetable you already have in your list.
---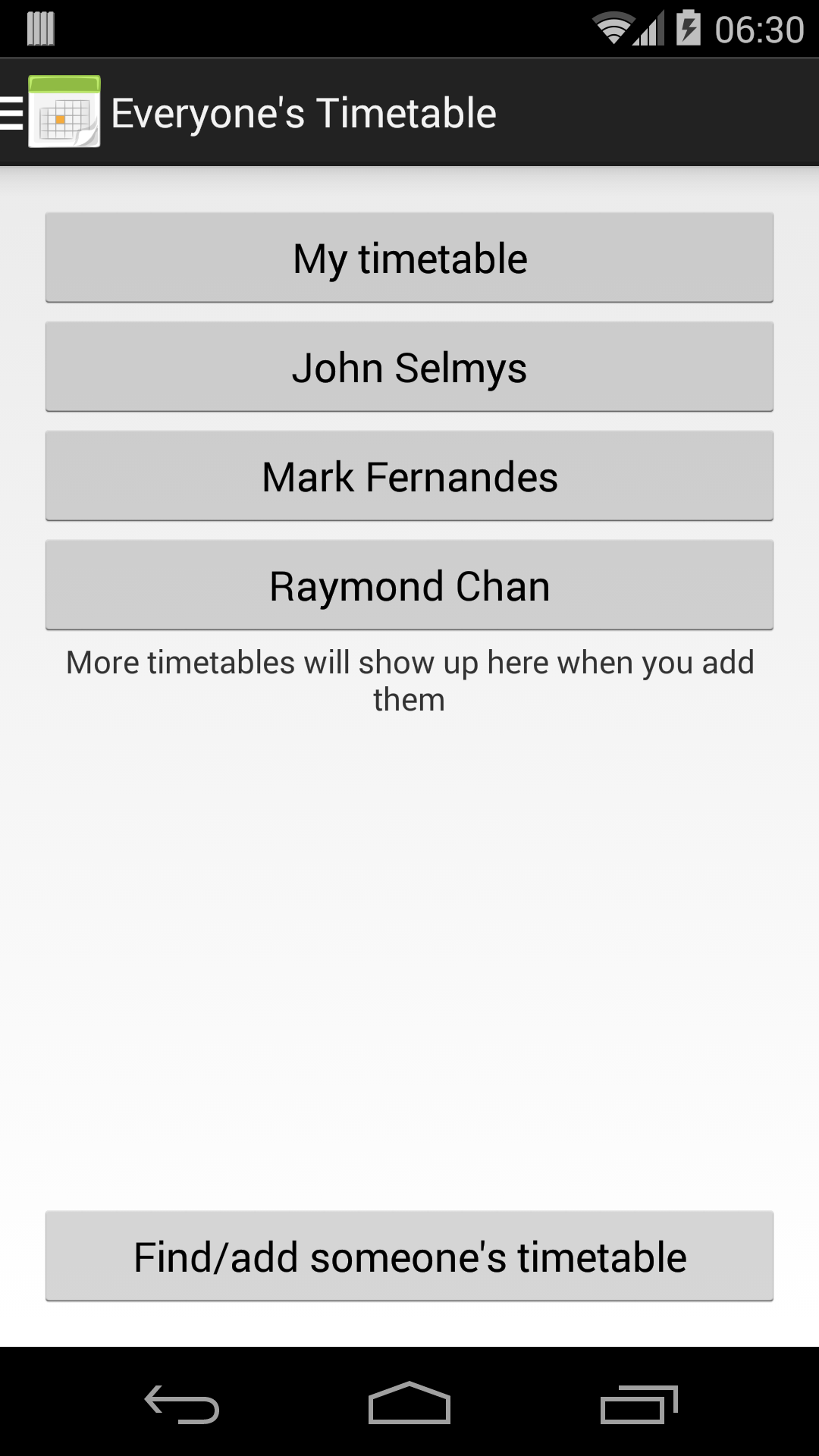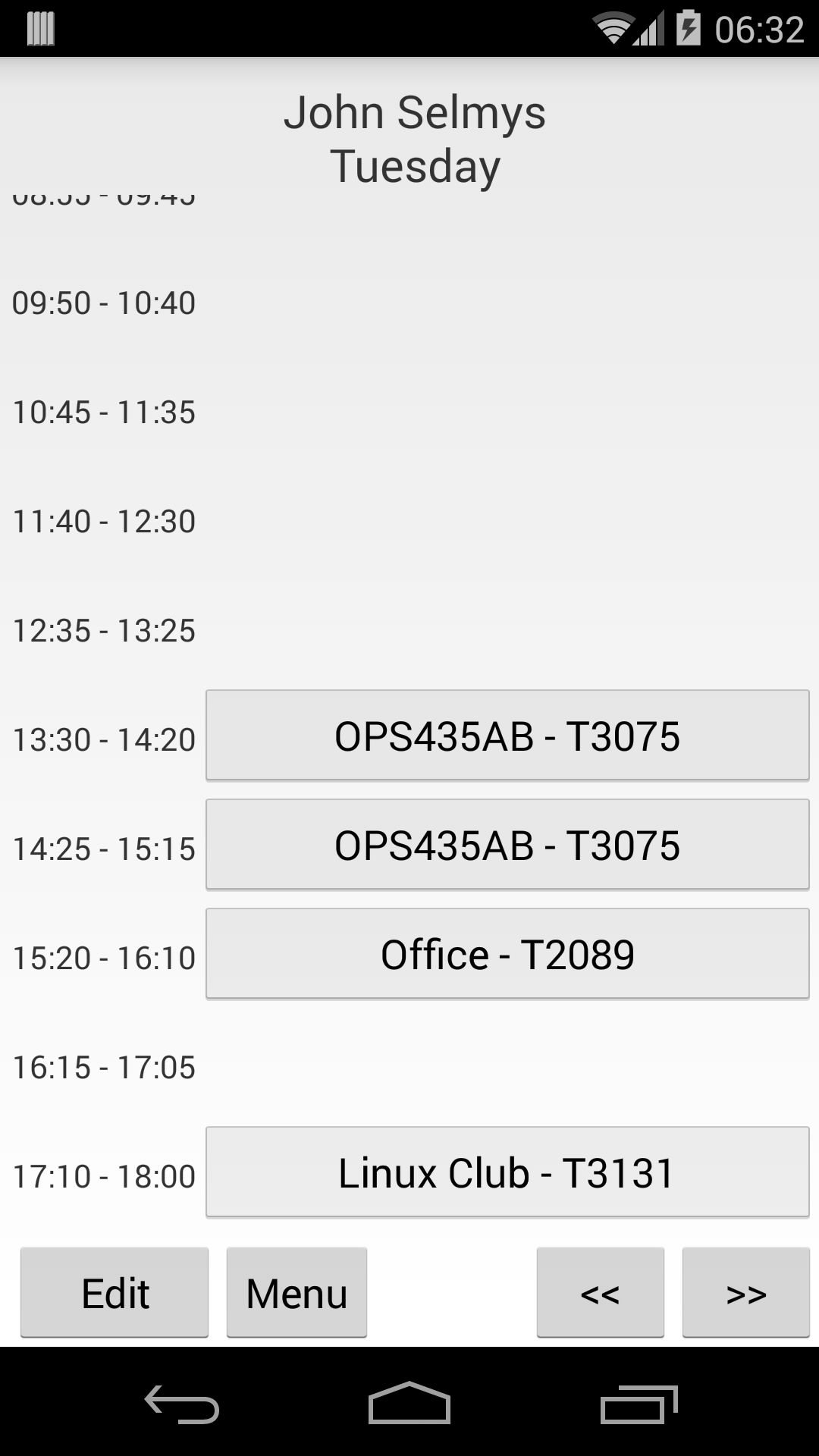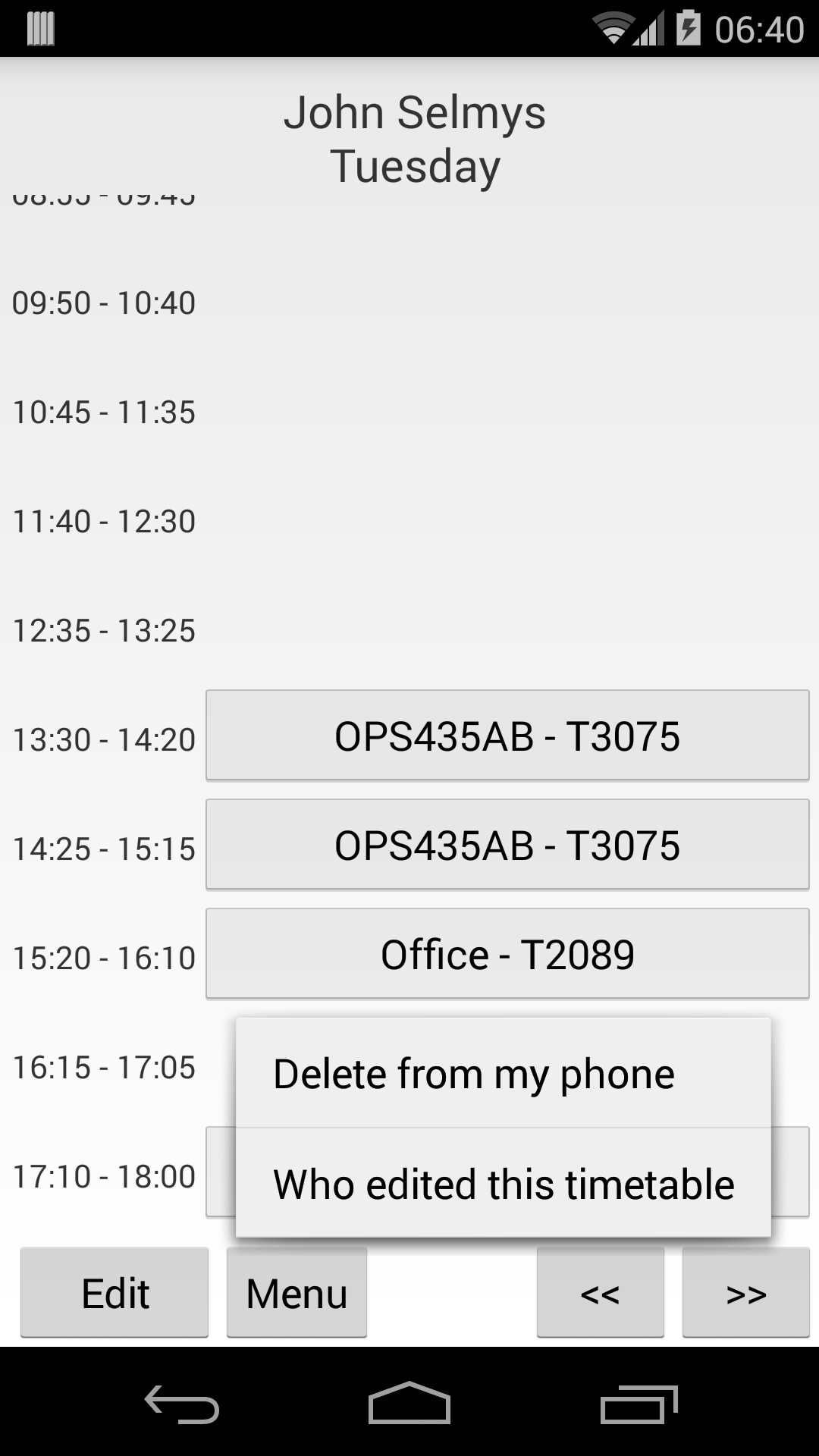 code
Source
file_download
Download