EZ Wifi Notification
Show connected Wi-Fi in notification tray
Version: 1.9
Added: 24-11-2014
Updated: 24-11-2014

View information about connected networks and be notified of changes.
Key features:
* Notification of connectivity changes: Wi-Fi, Mobile, Flight mode (with or without Wi-Fi), No connectivity, and experimental Wi-MAX.
* Easy, simple and useful
* Set vibration and/or sound Notification
* Show IP address and/or BSSID
* Control events to be notified of (wifi, mobile, none)
* Changeable notification action (goto: Preferences, Wireless and network, Wi-Fi Settings)
* etc.
---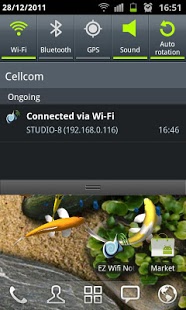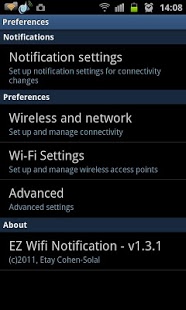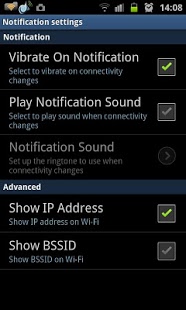 code
Source
file_download
Download