favorite Fossdroid Core is now open source: watch it, star it and fork it!
close
Fate Sheets
Manage your Fate character sheets
Version: 1.0
Added on: 27-04-2017
Last update: 17-05-2017

Have your character sheets with you whenever inspiration strikes, by keeping them in a managed format on your mobile. No longer do you need to carry stacks of paper with you to a game. With this simple application you can edit your characters and track stress and consequences on the fly.
Features
Add an unlimited number of characters
Flexibility to add any number of skills, aspects, stress or consequences
Designed with small screens in mind, but fully scalable to tablets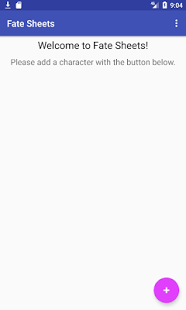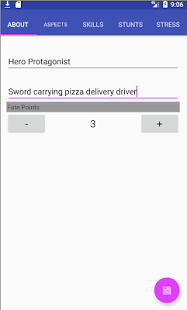 code
Source
file_download
Download