Gas Prices
Gas Prices shows the current prices at petrol stations in Germany
Version: 2.4
Added: 18-04-2022
Updated: 12-09-2023

Gas Prices Germany provides the prices that the petrol stations report to the market transparency office.
You can choose your own locations and get current gas prices.
Clicking on a gas station in the list or on the icon in the widget shows the gas station in an external map application.
You can also allow the app to use GPS. If you do so and have the app widget installed the position will be updated from time to time and the first tab in the app and the widget will show gas stations for your current location. (This will overwrite the city in your first tab.)
You can also enter your favourite brands in settings. In this case the list in the app will mark your favourite brands
with a star and the widget will show the closest station of one of these brands if available in the search radius.
You can set your preferred fuel type. In this case it is also possible to sort results by price.
The data is provided via the Tankerkönig API under the Creative Commons license "CC BY 4.0" from www.tankerkönig.de.
Minimum permissions:
Gas Prices only requires the minimum amount of permission, namely only the INTERNET permission. This permission is necessary to make HTTP requests to remote servers for retrieving gas prices.
Optional: authorization for GPS.
---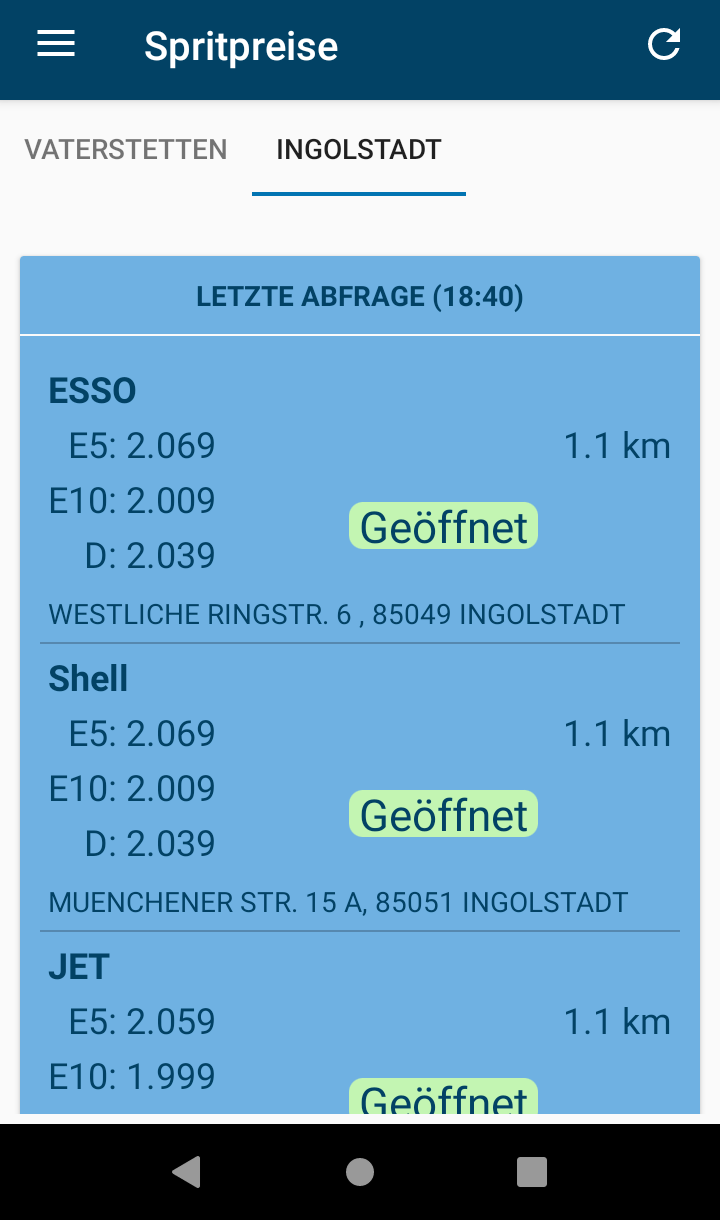 code
Source
file_download
Download