Georgian Fonts Installer
Install fonts for Georgian script
Version: 4.1
Added: 21-03-2013
Updated: 21-03-2013

Install Georgian fonts if you don't have them already.
Fonts have an AOSP base with added glyphs from
DejaVu
.
Installation will overwrite the default fonts that you already have and make a
backup of them.
If it doesn't work maybe you don't have S-OFF or are currently using a
non-default font. Reboot after installation. The suggested log application isn't
free so use https://f-droid.org/packages/org.jtb.alogcat instead.
Requires root: Yes. Android fonts are always located in /system
---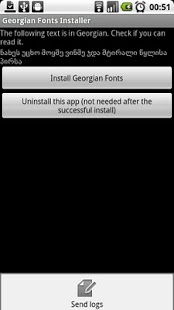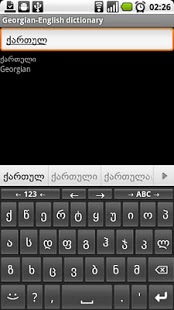 code
Source
file_download
Download