Ghost Commander - SMB plugin
Access files on the network
Version: 1.02
Added: 05-08-2021
Updated: 05-08-2021

A plug-in for https://f-droid.org/packages/com.ghostsq.commander to access to Windows network shared
folders (also referenced as SMB, Samba, CIFS or even NetBios). Launch Ghost
Commander and go to 'Menu > Location > Home > Windows share'. Alternatively,
scroll along the toolbar until you arrive at 'Home'. Enter your server name and
credentials (if any), then tap the 'Connect' button. Once connected, you should
be able to see a list of Windows machines or Samba servers on the network. Tip:
Better have the Windows account with password. A passwordless Windows account
might not work.
---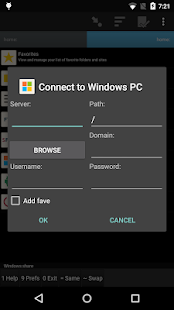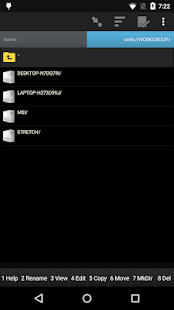 code
Source
file_download
Download