GIF Live Wallpaper
A Live Wallpaper that will display animated GIFs as your phone background.
Version: 2.2.0
Added: 13-09-2020
Updated: 09-02-2023

Did you download a GIF and would like to use it as your phone's wallpaper?
GIF Live Wallpaper is what you need! Probably the easiest way to use a GIF file as a live wallpaper.
All this is done in a few simple steps:
Step 1 - Open the app
Step 2 - Activate it.
Step 3 - Click "Open GIF".
Step 4 - Select the file you want.
If everything fits, that's it! Enjoy your new wallpaper!
The application stands out:
- No need for root rights, small file size (<3MB)
- Stops automatically when the wallpaper is not visible or the device is locked, thereby not consuming battery power.
- And of course, no ads, and will not share your data or gather informations!
Source available on https://github.com/redwarp/gif-wallpaper
Interested in using it in your own language? Contact me if you would like to help with the translations!
FAQ:
Q: Can I set a different GIF for the home screen and the lock screen?
A: Sorry, it's not possible: this is one of the limitation of Live Wallpapers, you can only apply to both. On some phones, they don't even run on lock screens!
---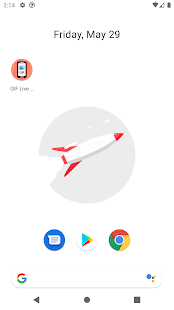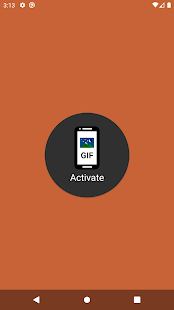 code
Source
file_download
Download