Gugal
A clean and lightweight web search app.
Version: 0.8.1
Added: 14-06-2022
Updated: 26-08-2023

Gugal is a clean and lightweight web search app, with a modern, Material 3/You UI.
It supports 2 search engines - Google and searx/SearXNG. Developers are free to add more search engines.
To use Gugal with Google Search you need a CSE ID and API key. Instructions for obtaining both can be found in the app.
To get these you have to have a Google account, therefore Google might still link searches to your account. If you want to use a search engine that respects your privacy more, use Gugal with a searx/SearXNG instance.
Google and Google Search are trademarks of Google LLC.
---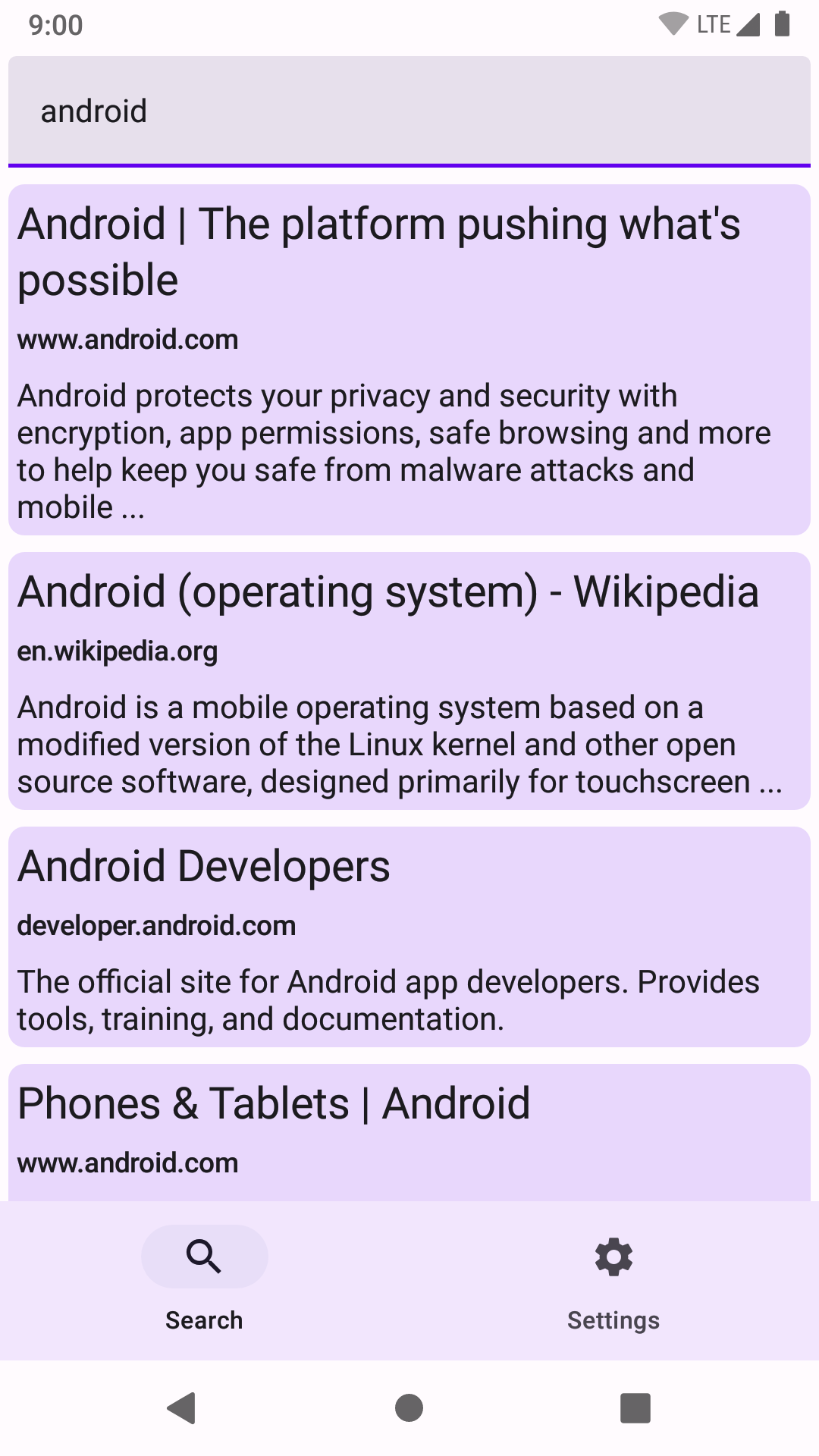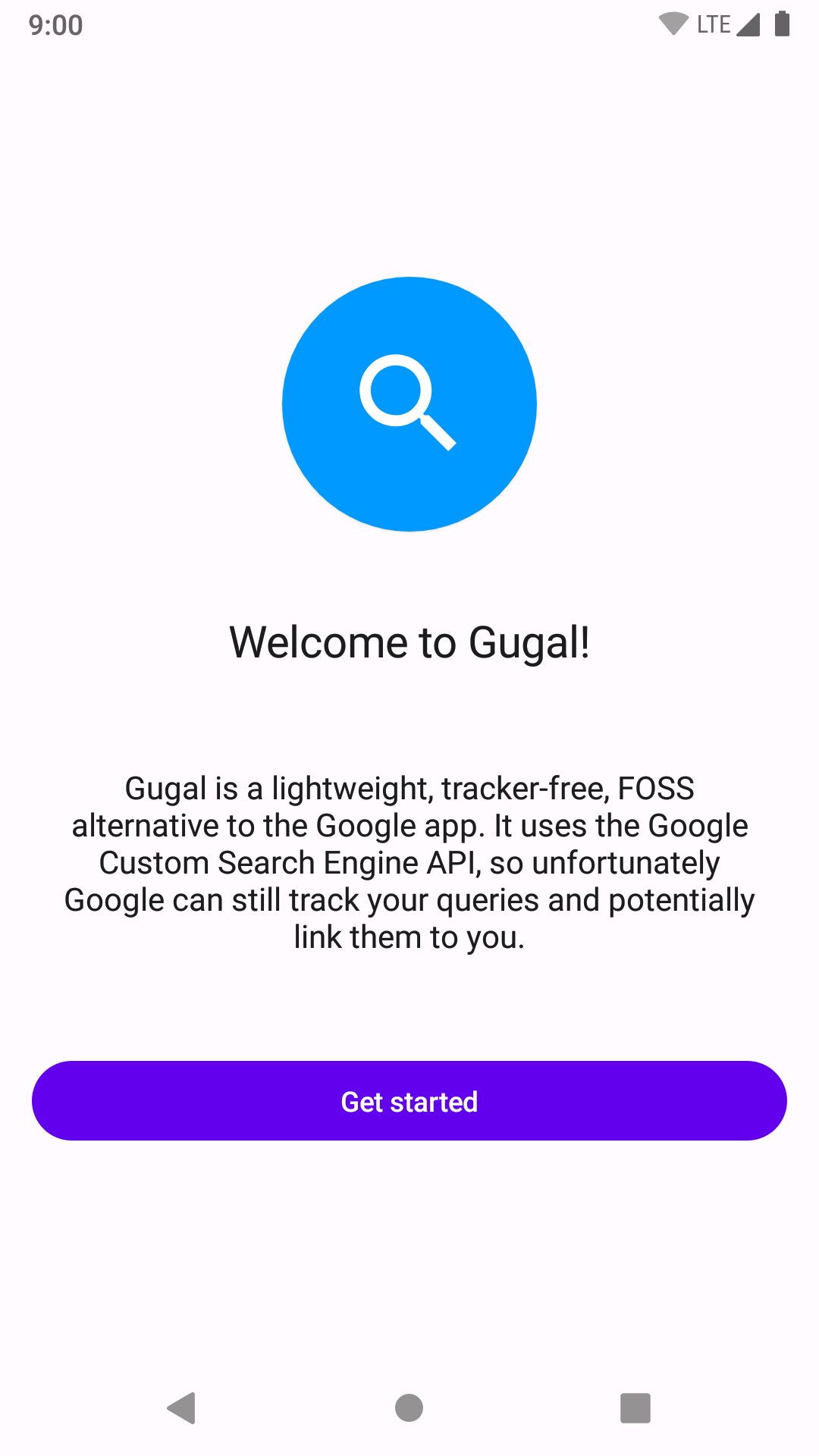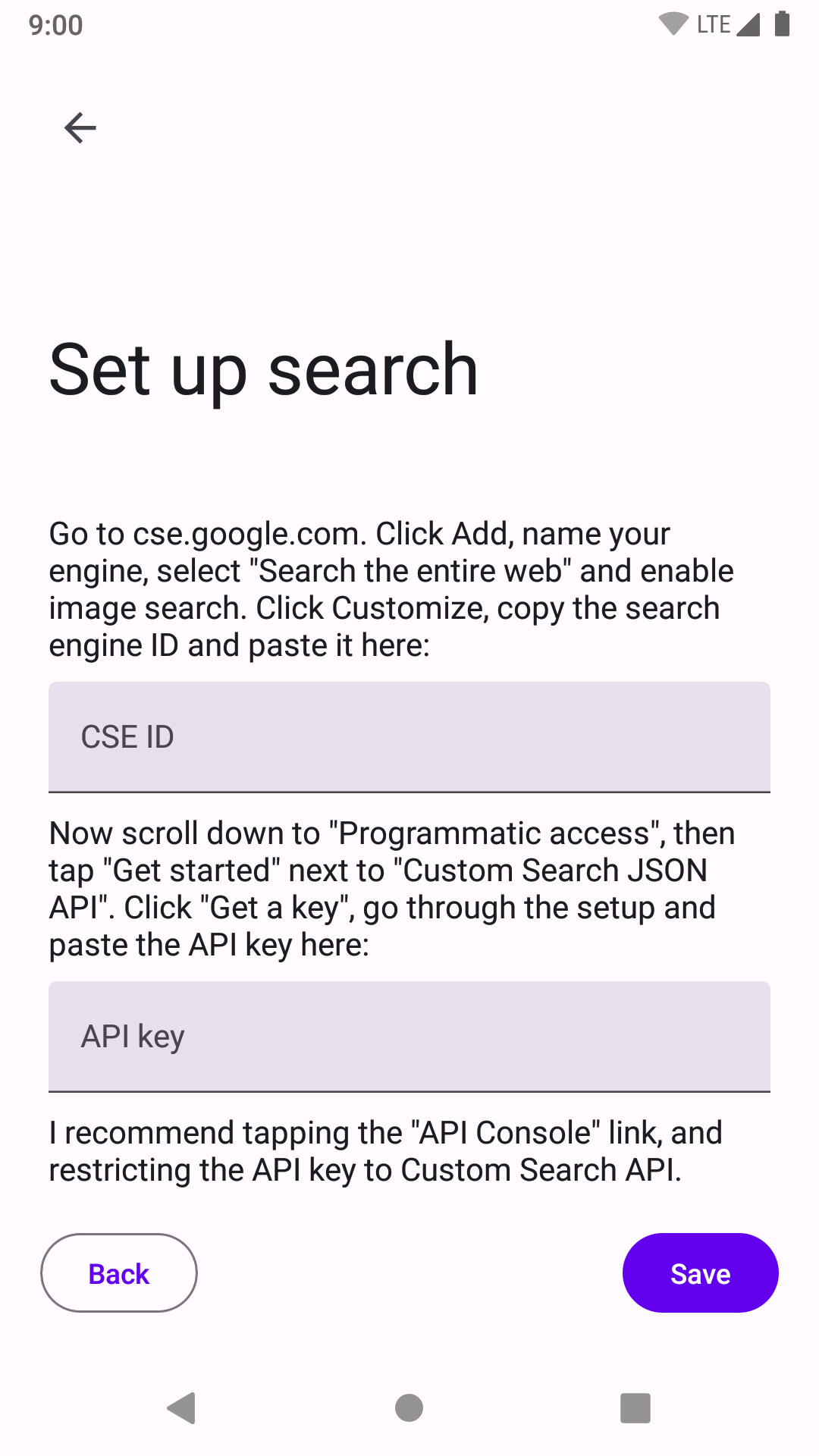 code
Source
file_download
Download