Inetify
Wi-Fi Internet access helper
Version: 2.1.2
Added: 07-09-2012
Updated: 24-02-2014

Inetify is an Android tool providing two features related to Wifi networks:
1.Give a notification if a Wifi network does not provide internet access.
2.Automatically activate Wifi when near a Wifi network and deactivate it
otherwise: this is experimental and will use GPS when necessary, thus draining
the battery
N.B
It isn't possible to view your position on a map because Google Maps
is the only map source and f-droid can't supply an API key to use it. If you
need to use Google Maps install the developer's build from the website.
---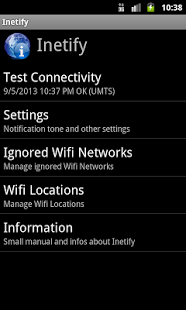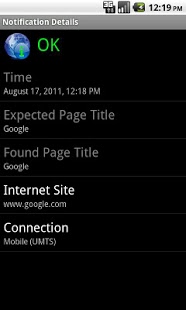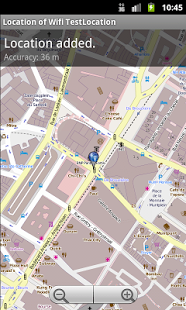 code
Source
file_download
Download