Jupiter Broadcasting
Watch/listen to tech shows
Version: 2.2.5
Added: 14-09-2012
Updated: 15-01-2015

Play the livestream of Jupiter Broadcasting, a site that hosts shows such as The
Linux Action Show and Tech Snap. The recent archives are easily browsable too,
offering streaming or download options.
Notes: The home button will pause the app but keep the audio stream playing in
the background and will create a notification to get back to the app. The back
button will quit the app normally and stop the stream.
---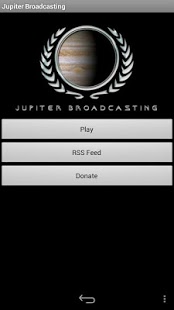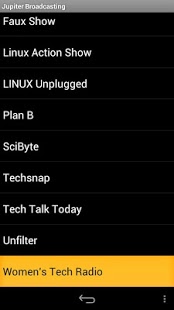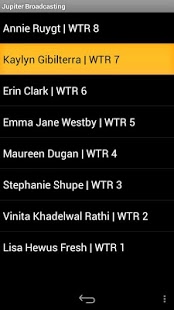 code
Source
file_download
Download