kDrive
The most secure cloud in Europe for SMEs and private individuals.
Version: 4.2.12
Added: 18-06-2021
Updated: 22-01-2023

kDrive is the most secure cloud for collaborating online and accessing your documents and files on all your devices. Your data's stored exclusively in Switzerland in the environmentally data centers of the country's leading hosting provider.
The free offer with ik.me offers 15 GB of storage, and for only 5 euros / month you can store up to 2 TB of data in a cloud that respects your privacy.
With the kDrive app, you can:
- Manage, share and view your documents, photos, videos and audio files
- Automatically back up your photo gallery
- Add any file to your kDrive
- Store files locally for access without a connection
- View, create and edit Word, Excel and PowerPoint files
- Manage multiple Infomaniak kDrives
Infomaniak is an independent company owned by its founders and employees. We don't analyse or resell your data. You retain full control of your data and can work and collaborate without any limits in a secure ecosystem.
---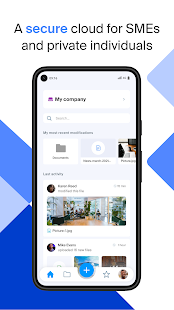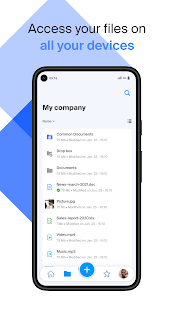 code
Source
file_download
Download