Kontalk Messenger
A new way of communicating: community-driven instant messaging network.
Version: 4.4.0
Added: 20-03-2013
Updated: 12-07-2020

Please help us making Kontalk better! E-mail us at devteam@kontalk.org if you have any issues!! Leaving a negative review won't help a non-profit project! Thank you!
NOTE: DO NOT INSTALL ON SD CARD!
Follow @kontalknet on Twitter or identi.ca to keep up to date with the latest changes and on service status!
Kontalk is a secure instant messenger, allowing you to send and receive text, image and voice messages (other file types coming soon) to and from other Kontalk users completely free of charge (*).
• 
Your phone number is your ID.
No usernames or passwords
• 
It automatically finds other Kontalk users
by looking at your address book, making it even easier to start chatting on Kontalk with your friends
• 
End-to-end encryption
ensures safe and private conversations, so that only you and the person you are talking to can read them
•  Your and all phone numbers used on the network are irreversibly encrypted
•  It supports multiple devices, making it very easy to start chatting on your phone and continue the conversation on your tablet
•  Based on open standards: XMPP and OpenPGP
Kontalk is a completely Open Source community project, with all the source code hosted on GitHub (https://github.com/kontalk), allowing everyone to inspect its security and improve it.
The network relies on community donations to keep the infrastructure running, so if you can, please donate on http://kontalk.net/. Even small donations matter.
You can find all permissions used by the app explained at this page: https://github.com/kontalk/androidclient/wiki/Android-client-permissions
(*) Carrier fees for Internet traffic may apply
---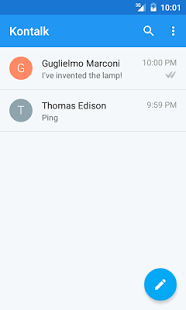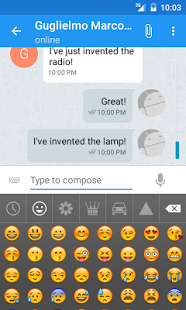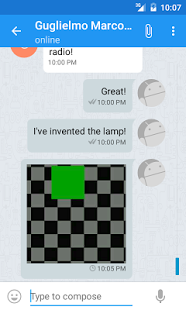 code
Source
file_download
Download