Last Launcher
Faster than Light
Version: 0.18
Added: 28-09-2019
Updated: 02-07-2021

Note: This app is unmaintained, its app repository is archived by the dev
Last Launcher is Simple, Minimalist, Customisable open source Android launcher. It aims to provide fastest and simplest ever user experience.
This is preview release:
* Faster than Fastest :)
* Lightweight.
* Smart and smarter.
* Material design look and feel
* Small size.
* No icon and widgets (may be a disadvantage).
* Resizable and colourful app names.
* Restore/Backup
* Random Colors
* Multiple themes
* Hide apps
To access Launcher settings long click on empty area
---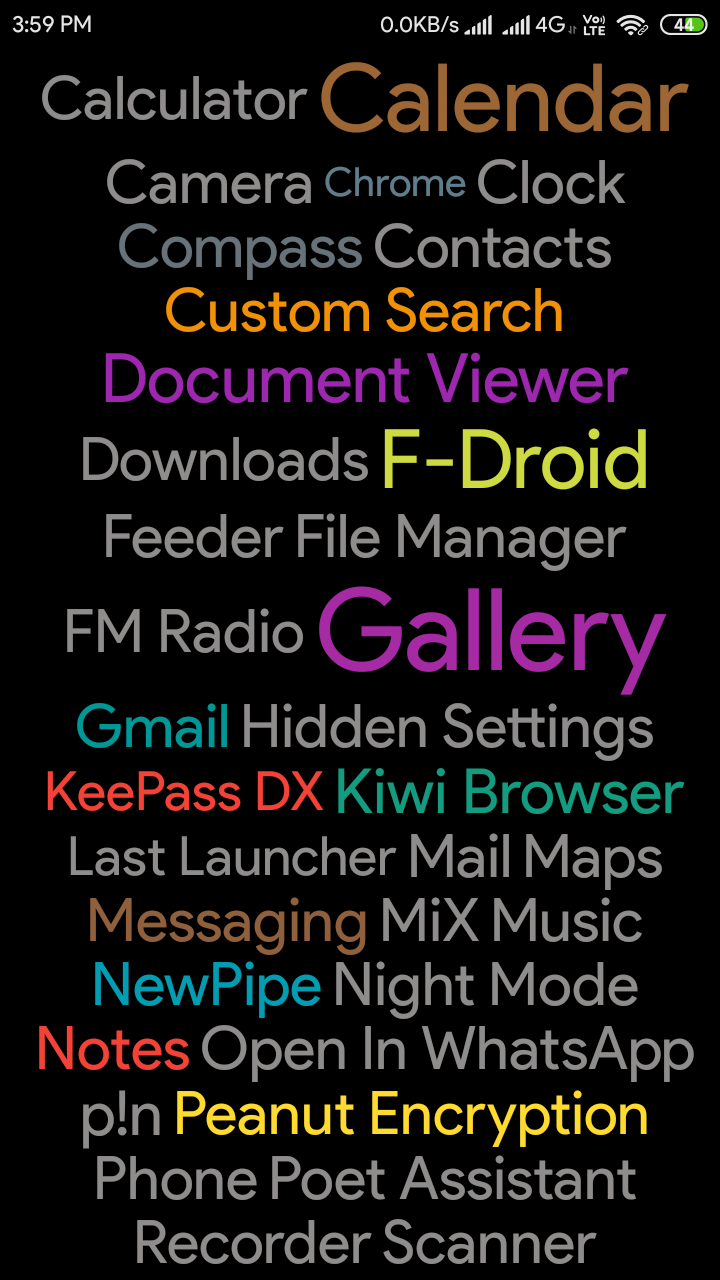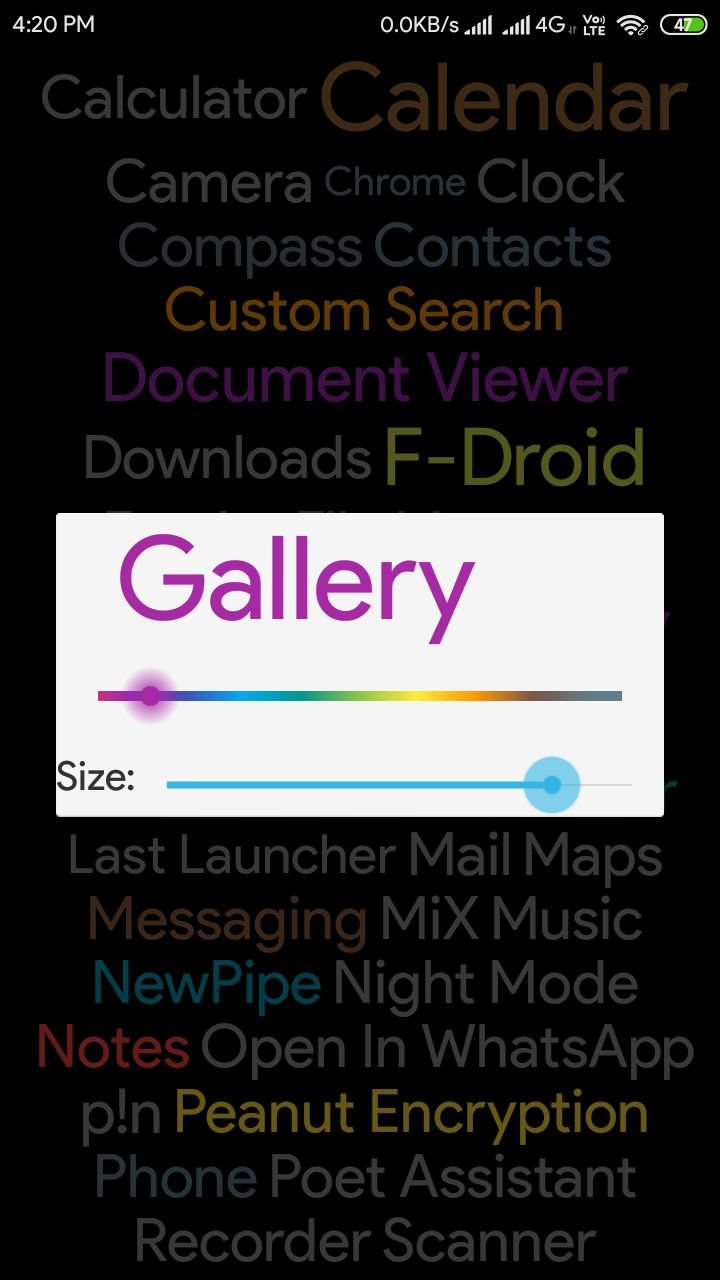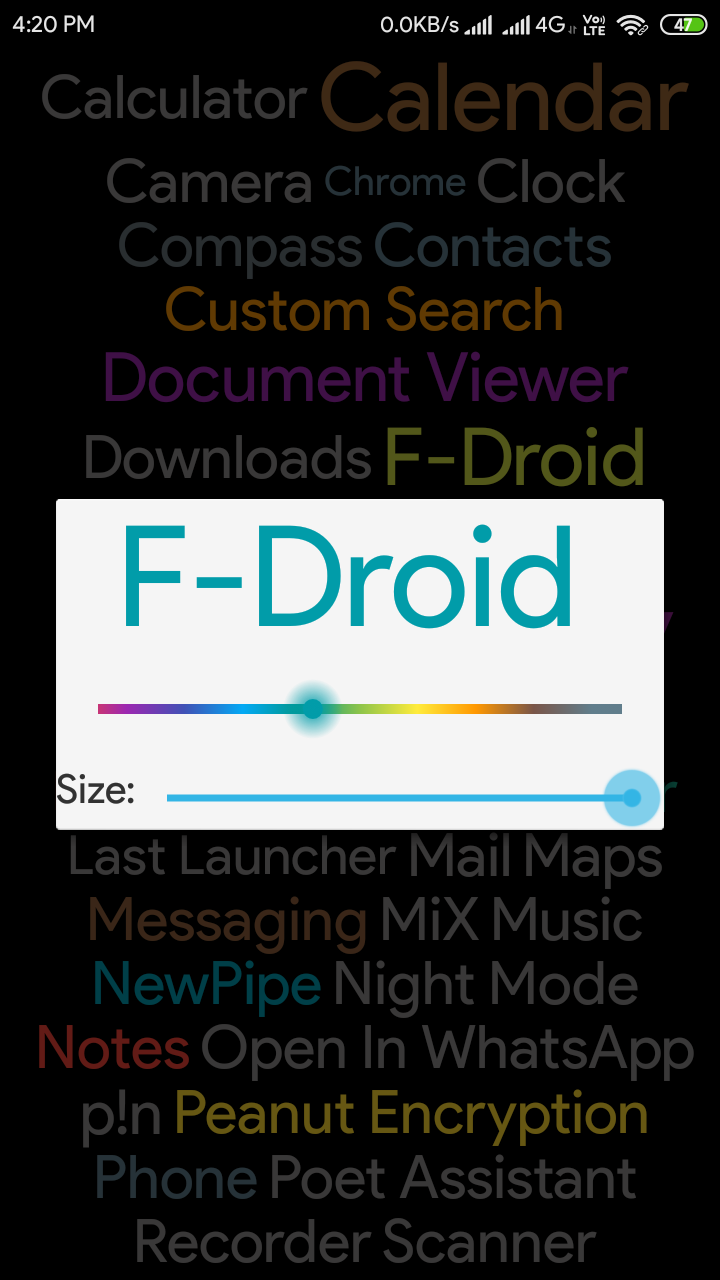 code
Source
file_download
Download