LibreHealth Cost Of Care Explorer
Compare costs of medical procedures of US Hospitals
Version: 1.0.2
Added: 22-12-2020
Updated: 07-06-2021

Welcome to LibreHealth Cost Of Care Explorer
The Goal of this LibreHealth Cost Of Care Explorer project is to provide patient-friendly costs of care, to help patients get better cost estimates for medical procedures of US Hospitals.
Features
- User can view the chargemaster
- Search for a particular procedure in multiple hospitals chargemasters
- Sort data by Category or sort by price in ascending or descending order.
- Users can also compare hospitals based on ratings & patients' experience to get idea about hospital services.
- This App can work offline and updates data once a month.
Download the Android application now and check it out!
---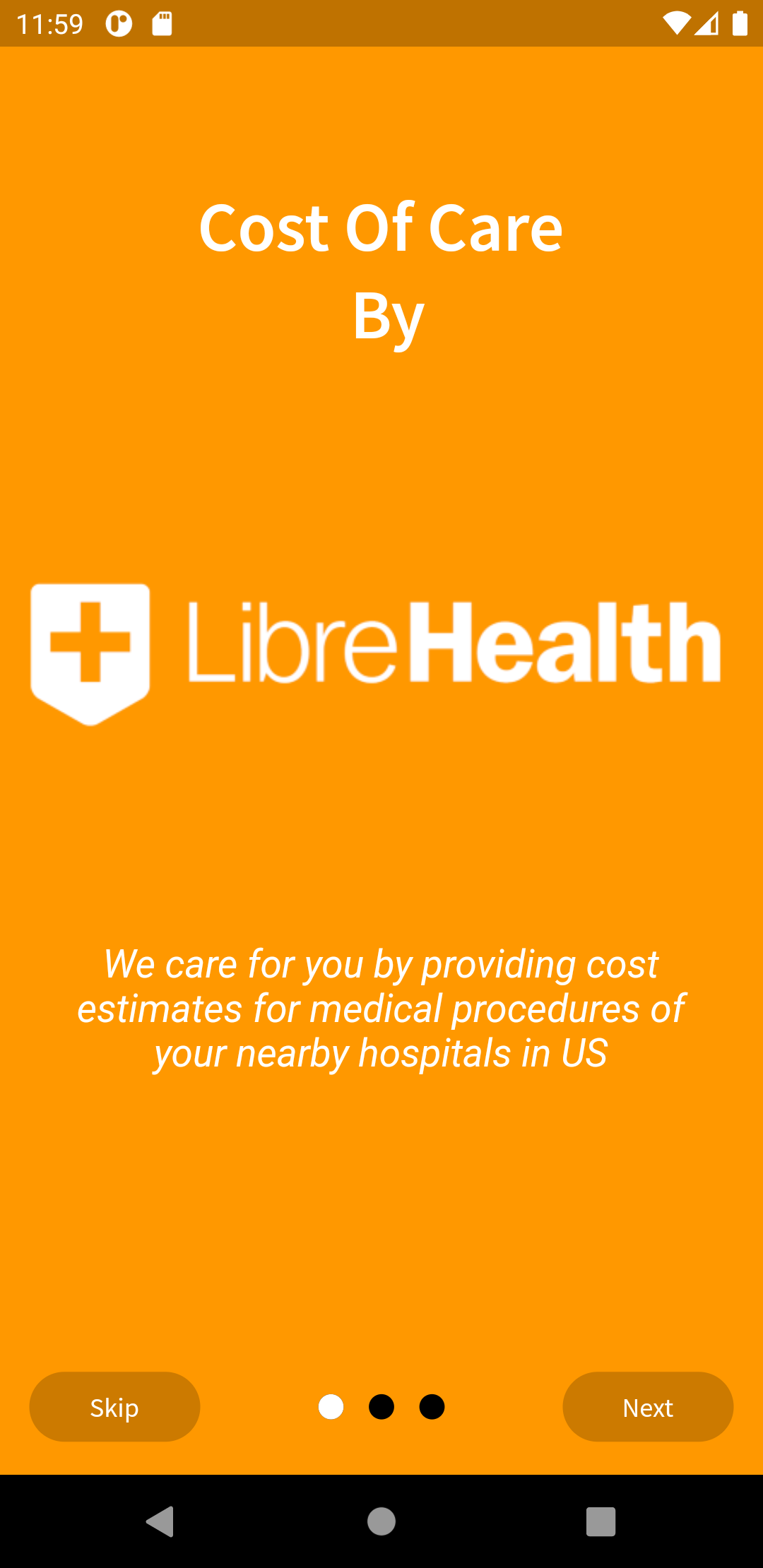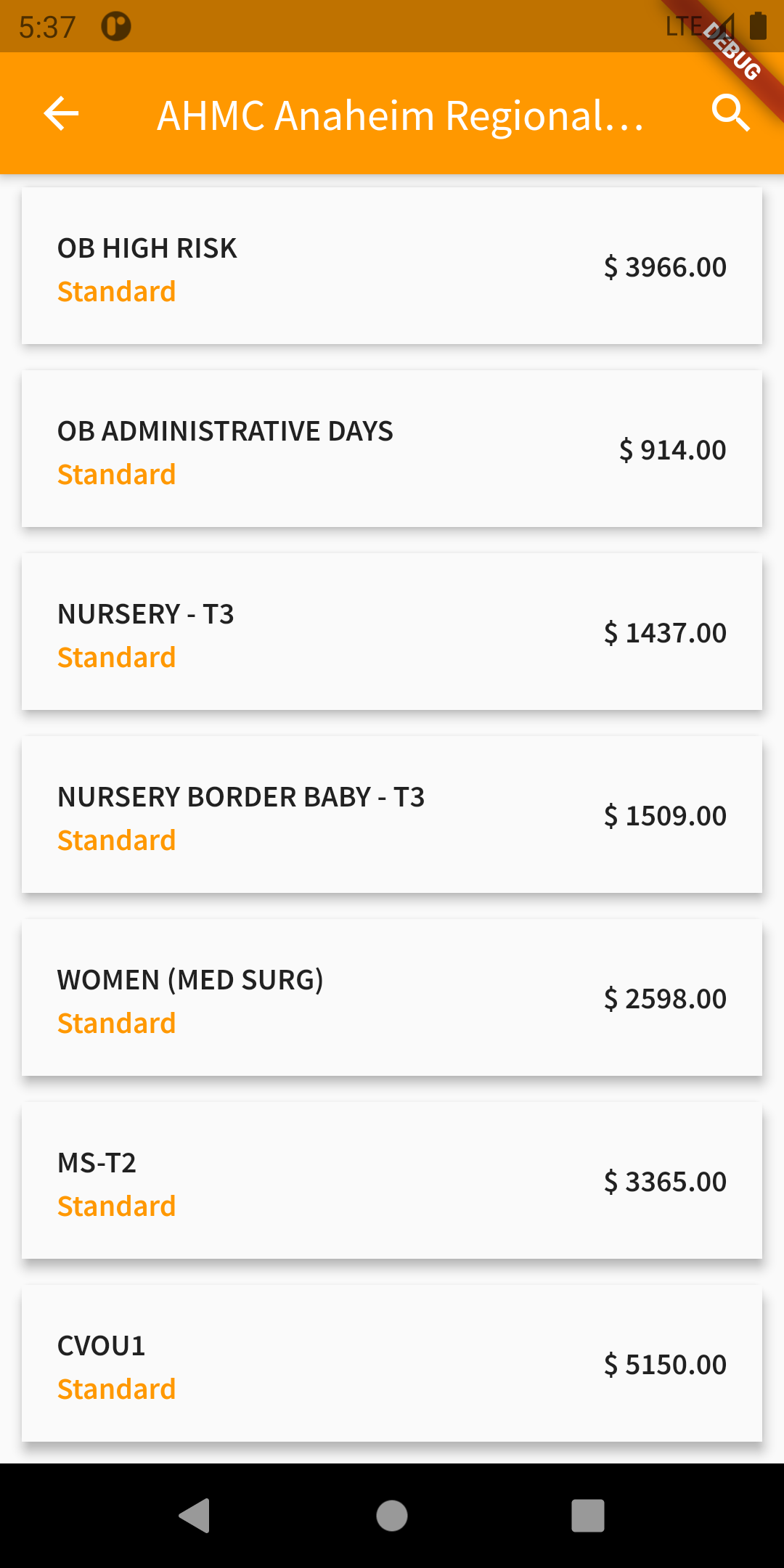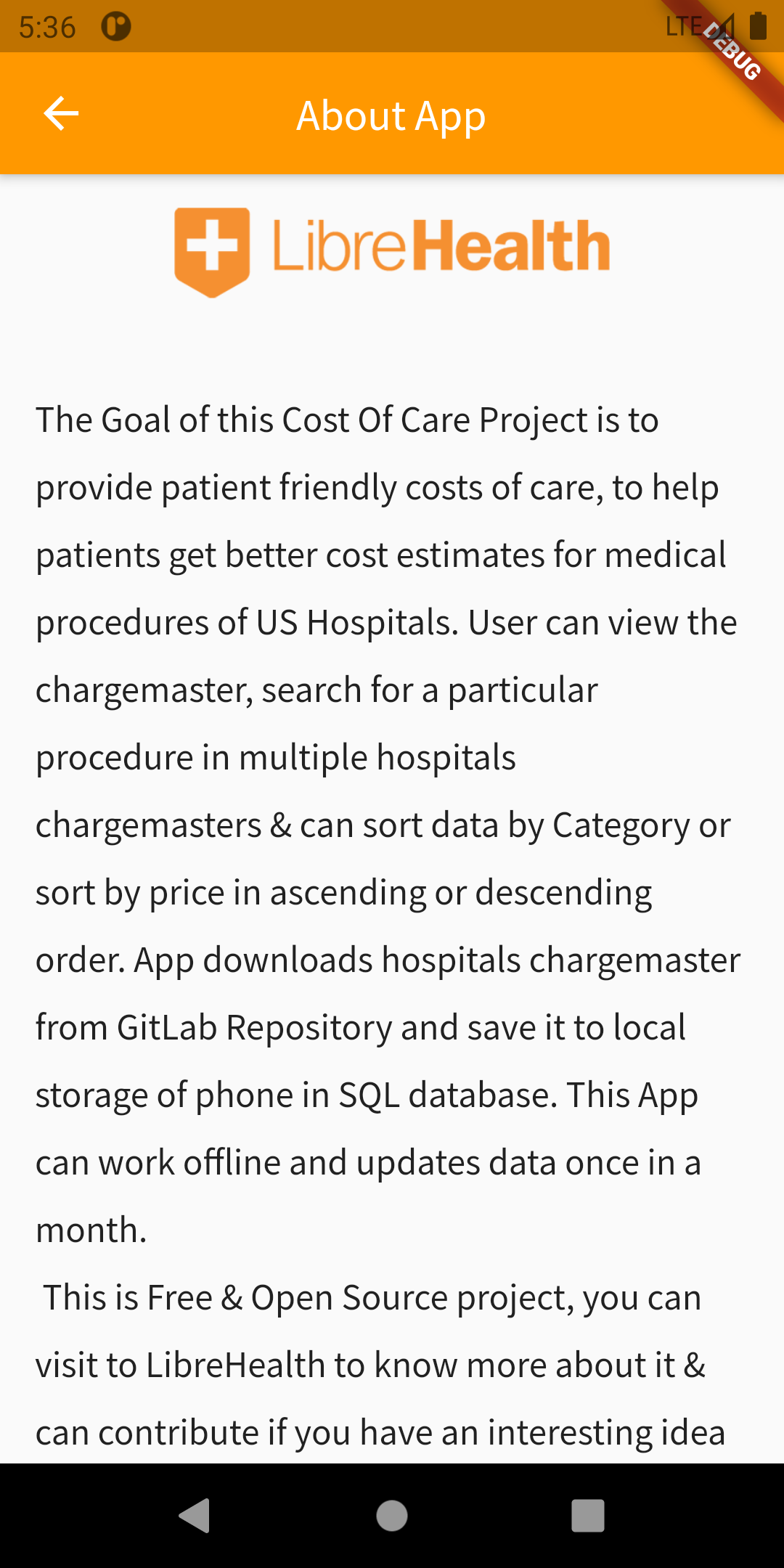 code
Source
file_download
Download