Logical Defence
Prepare to battle against the sophists of the world with this beautiful app.
Version: 1.5.1
Added: 03-03-2015
Updated: 23-04-2017

View a list of logical fallacies. Steel yourselves, and begin to defend your
mind from the language used against you by the sophists of the world.
Some features:
* Left drawer that houses categories.
* Share function -> Long press a fallacy to share it.
* Nice about screen.
* Language selection function.
---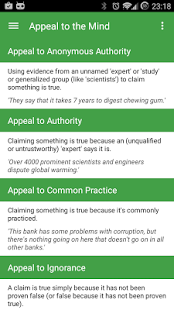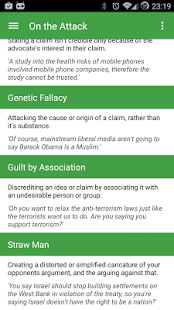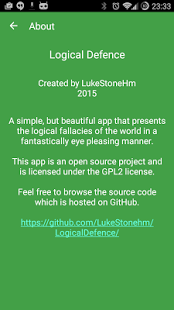 code
Source
file_download
Download