MasterMindy
The customizable Mastermind clone
Version: 20190923
Added: 10-12-2019
Updated: 10-12-2019

MasterMindy is based on Mastermind, a turn-based code breaking game. The app will generate a secret code for you to deduce.
You will only receive minimal hints. A black hint means you positioned a pawn perfectly... but which one? A white hint
means one of your selected pawns is correct but in the wrong place. Play alone or with friends to try and solve this puzzle.
You can easily change the difficulty on the settings page.
Game Features
- Scaling orientation changes on the fly for phones and tables
- Flexible amount of pawn fields
- Flexible assortment of pawn colors to choose from
- Difficulty change for allowing duplicate colors in the secret
- Ability to show collision sensitive startup hints
- Save-game ability so that you may continue another time
- Various time and turn limiting capabilities
- Drag & drop pawns on long-press
- Option to disable screen sleeping while you think about your turn
- Uniquely named pawns for color blind people
- Translated into various languages: spanish, portuguese, german, french, polish and dutch
- Bitcoin donation ability :)
---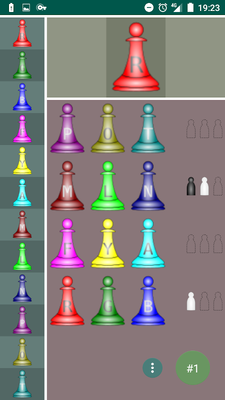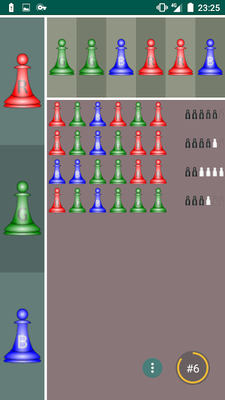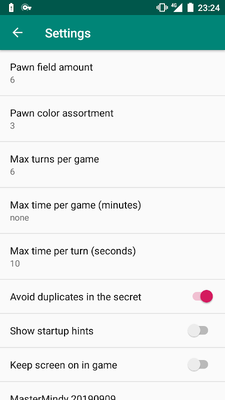 code
Source
file_download
Download