MetaApp
Unofficial companion App for Metalab
Version: 1.1.2
Added: 19-04-2020
Updated: 05-06-2021

Features:
• Event calendar: Displays informations about upcoming events at Metalab.
• Door status: Displays whether Metalab is currently open or closed.
• Home Automation: Allows you to change the colors of the umbrella light installation in Metalab main room. Also allows to controll Sonne 2.0 Floodlights.
Metalab is a hackerspace in Vienna, Austria.
This app fetches data from Metalabs website and Metalabs door status api. Sadly both are not licenses as free software.
https://metalab.at
---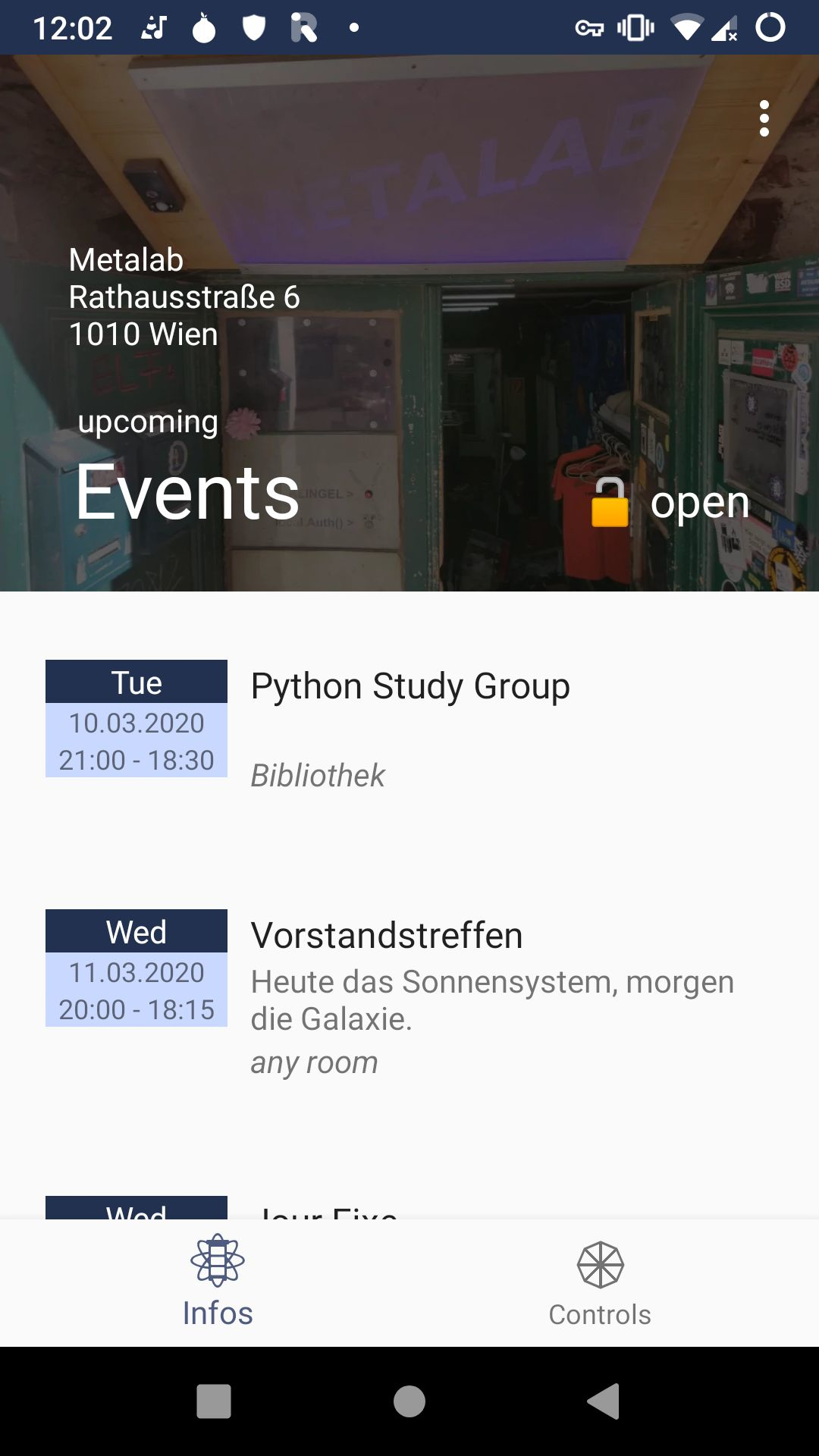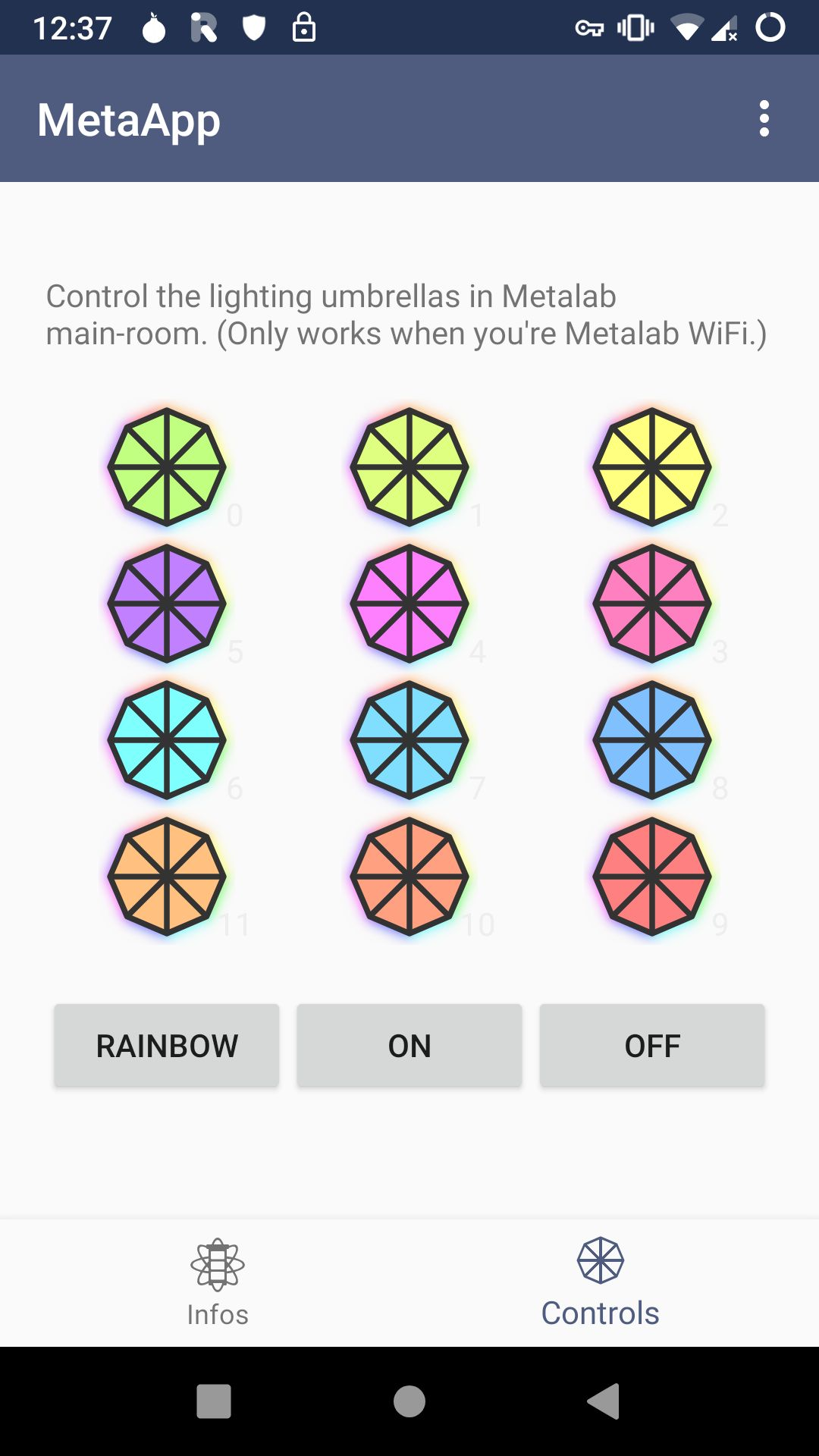 code
Source
file_download
Download