Metronome
A simple and modern Metronome App with presets and tap tempo.
Version: Americium
Added: 15-10-2020
Updated: 15-10-2020

A simple and modern Metronome Application for Android.
This application provides you with all you'd expect from a metronome without added complexity.
The features are intentionally kept simple and usable:
1) The metronome itself.
2) Tap Tempo (to input those trickier tempos).
3) Saving and restoring presets (so you can switch between musical pieces easily).
---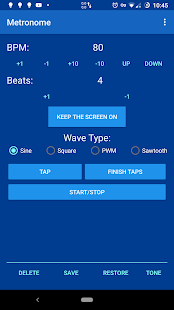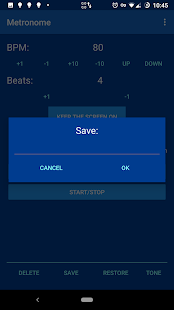 code
Source
file_download
Download