MoasdaWiki App
App to synchronize data from MoasdaWiki Server.
Version: 2.5.2.0
Added: 21-08-2020
Updated: 03-03-2021

MoasdaWiki App is an extension of the MoasdaWiki Server to have a copy of your Wiki content on your mobile device.
Features:
- Synchronizes the data from a MoasdaWiki Server instance.
- Data privacy: No cloud connection established, directly connects to the server inside your private network.
- Calendar integration, shows birthdays and events in the mobile calendar (German version only).
Synchronize content with a MoasdaWiki Server:
1. Download MoasdaWiki Server from https://moasdawiki.net/.
2. Set up a MoasdaWiki Server instance in your LAN.
3. Install and open the MoasdaWiki App.
4. You can see a hint that the App has to be configured first. Press on that hint.
5. Press on "Host name" and enter the host name of the server instance, e.g. `192.168.1.101`. Press OK.
6. In the status section below you should see "Needs authorization at server". Otherwise check host name and port again.
7. On server side open the Wiki page in a browser, click on "Help" and "Synchronization".
8. You can see a list of devices and synchronization sessions. Check the device name and click on "Grant".
9. Back in the app press the back button (←) on the upper left corner to get back to the main dialog. Now you can see a hint that the app has to be synchronized. Press on that hint.
10. Now you should have all the server content also in the app and you can see the "Home-App" wiki page.
Hint: Content cannot be modified within the app as it is no fun to type Wiki syntax on the mobile device, changes have to be done via the MoasdaWiki Server.
---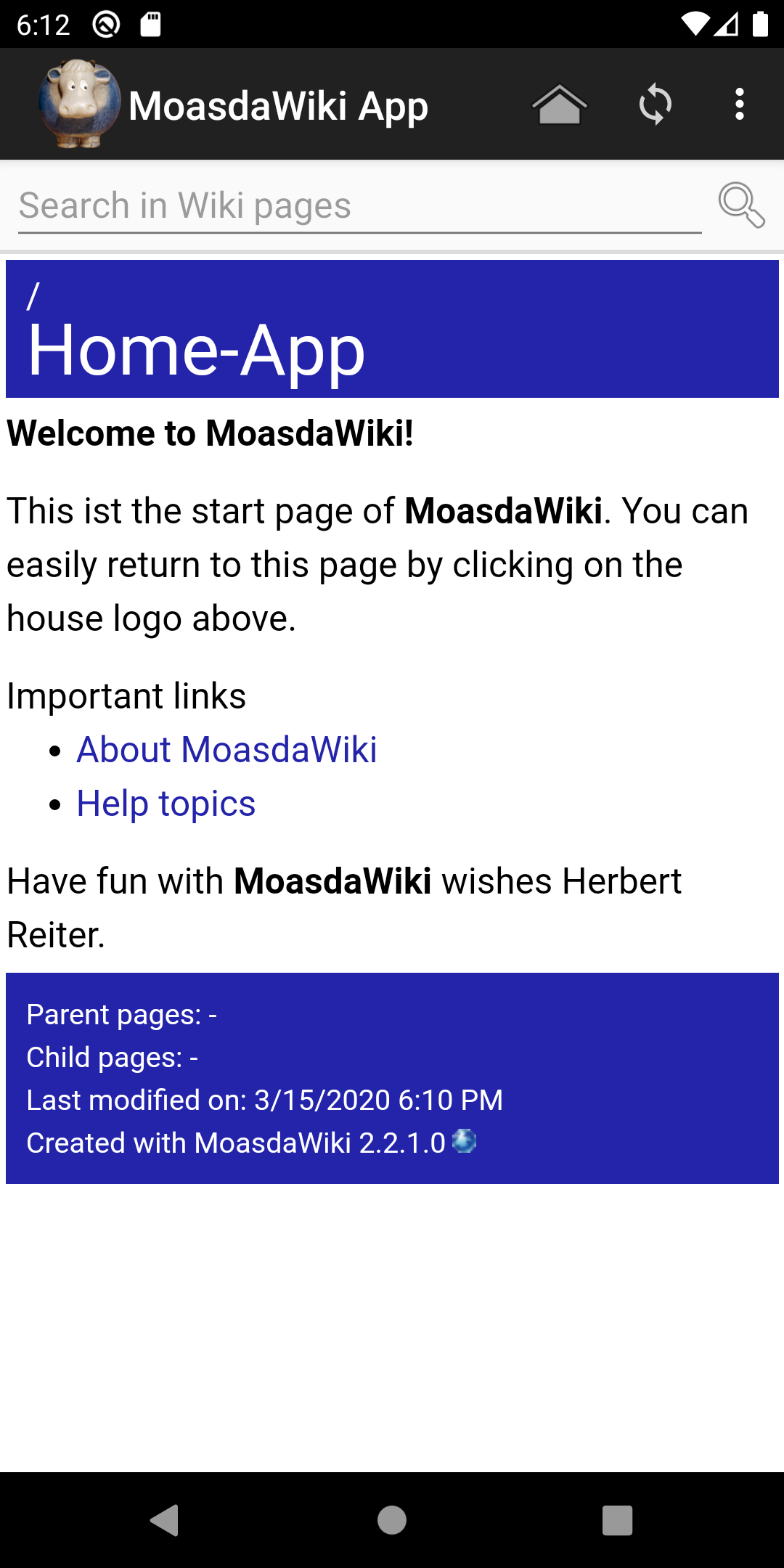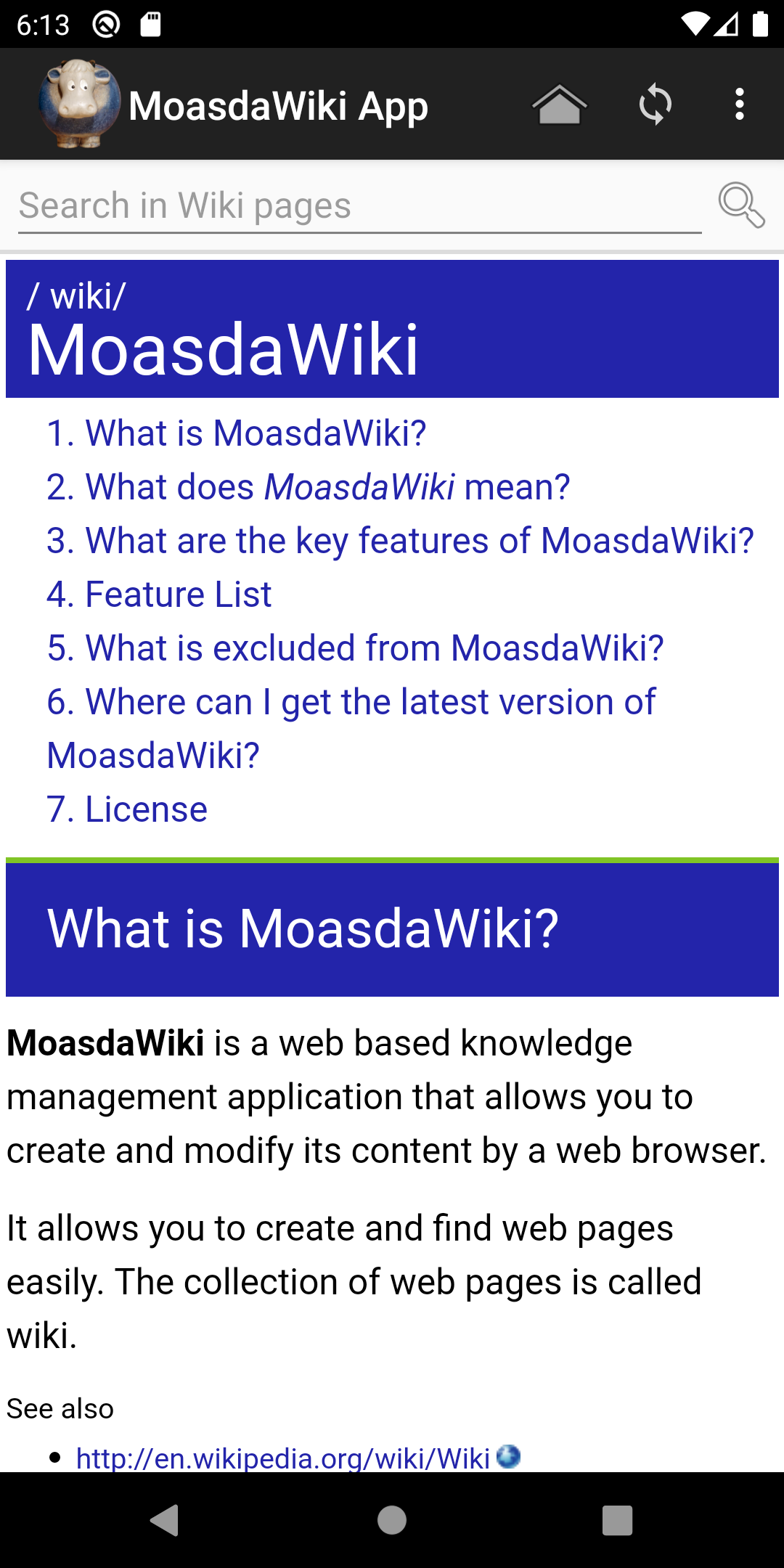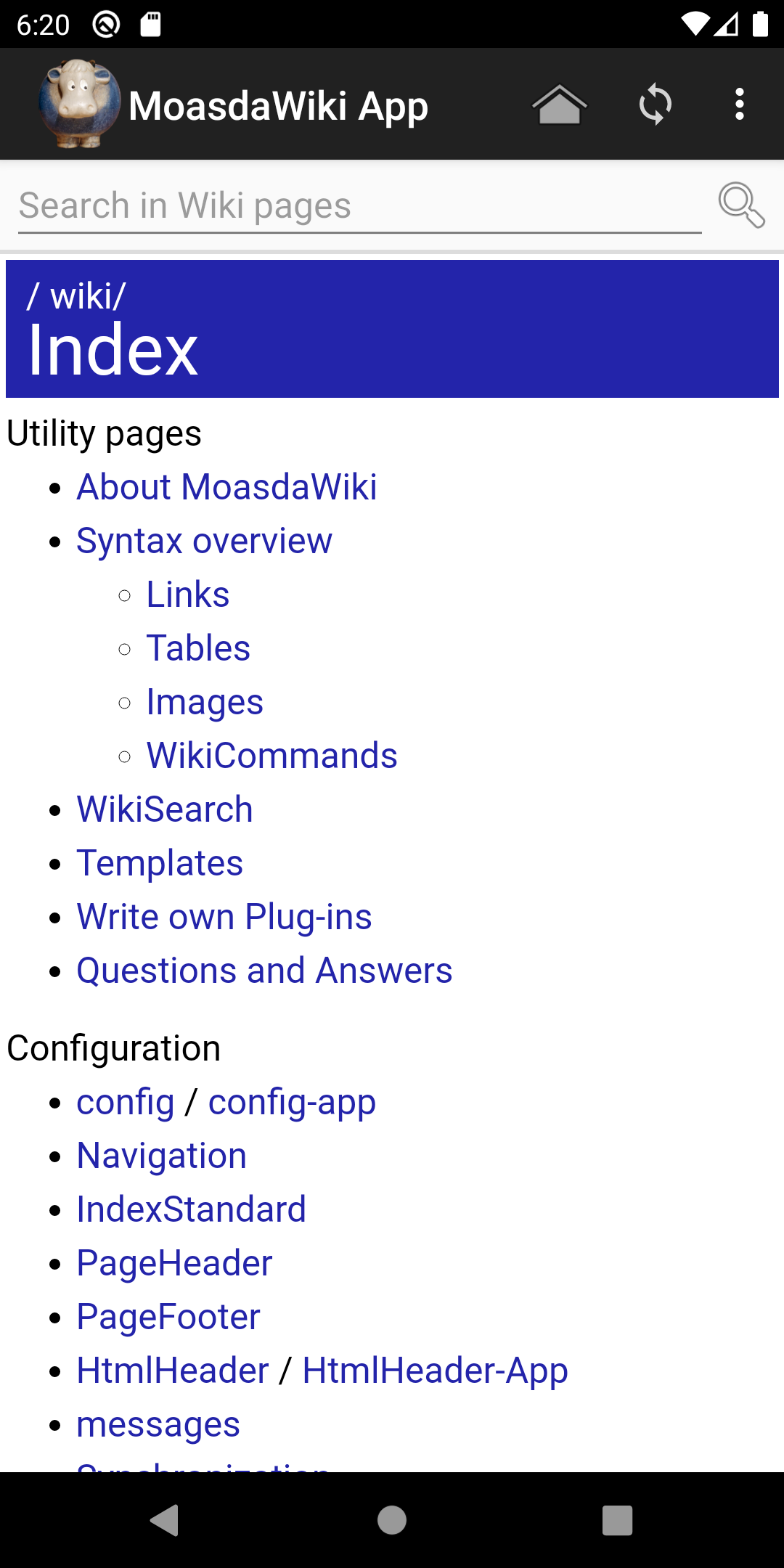 code
Source
file_download
Download