Narau
Japanese revision help
Version: 0.8.1
Added: 31-10-2012
Updated: 22-12-2012

* A dictionary (Japanese/English,French,German,Dutch,Russian), based on JMDict (Japanese-Multilingual Dictionary)
* Hiragana/Katakana charts
* A Kana/Kanji drawing panel
* Kana/Kanji drill (English, French, Portuguese, Spanish). The kanjis informations comes from Kanjivg and KANJIDIC2 databases.
The databases need to be downloaded and the startup screen will show you what's
needed (~20MiB). There are scripts in the source repo for doing it too.
An apk for Android Cupcake 1.5 to Froyo 2.2 is available on the website.
---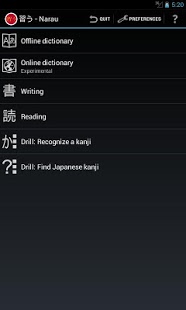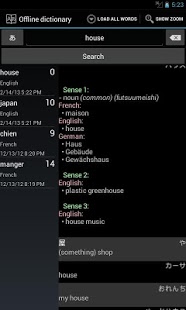 code
Source
file_download
Download