NCBSinfo
Information about NCBS and its surroundings.
Version: 6.6.8
Added: 17-05-2020
Updated: 17-05-2020

Check shuttle and buggy timings, find important contacts, check lecture hall venue and more! This 'unofficial' app brings you some useful information right into your pockets.
Currently supports following transport routes, however you can always add your own :)


NCBS - IISc shuttle


IISc - NCBS shuttle


NCBS - ICTS shuttle


ICTS - NCBS shuttle


NCBS - Mandara shuttle and buggy


Mandara - NCBS shuttle and buggy


NCBS - CBL shuttle


You can add your own route from 'Manage Transport' section. You can also delete existing routes if you don't want.
---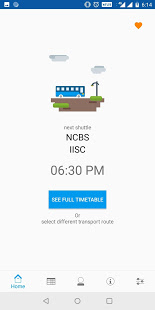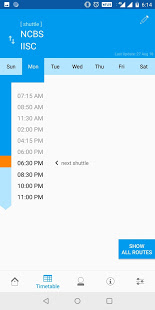 code
Source
file_download
Download