Nextcloud Bookmarks
A front end for the Nextcloud Bookmark app
Version: 1.0
Added on: 07-08-2017
Last update: 07-08-2017

An Android front end for the Nextcloud/Owncloud Bookmark App based on the new REST API that was introduced by Bookmarks version 0.10.1 With this app you can add/edit/delete and view bookmarks, and sync them with your Nextcloud.
However you need to have the Bookmarks app in minimal required version 0.10.1 installed and enabled on you Nextcloud.
If you need more information about the Nextcloud Bookmark app, you can follow this link: https://apps.nextcloud.com/apps/bookmarks
ATTENTION: The app is only available for Nextcloud so far, because v0.10.1 of Bookmarks is only available for Nextcloud so far. As soon as this version is available for ownCloud, there will also be an ownCloud version of the app.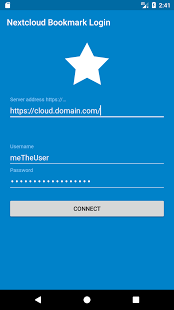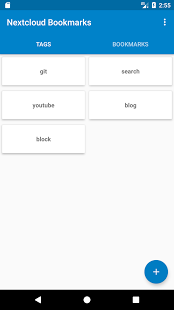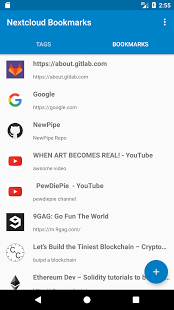 code
Source
file_download
Download