NextcloudServices
Simply fetch Nextcloud notifications on devices without Google Play services
Version: 1.0-beta11
Added: 20-07-2021
Updated: 20-11-2021

Nextcloud services allow you to receive notifications from your Nextcloud services even if you do not have Google play services installed.
INSTRUCTIONS:
Currently login available only by putting credentials into app. So to login into your Nextcloud via this app follow steps below:
* At your Nextcloud open settings and navigate to "Security"
* Generate per-app password
* Enter you login and server address into the app(Enter server address without `https://` prefix)
* Enter generated per-app password
* On Nextcloud server click "Add" button to add generated password to list of authenticated devices(Additionally it is recommended to disable file access for this per-app password)
IMPORTANT: Do **NOT** ommit first two steps - this may be risky for your security
CREDITS:
* Nextcloud and ownCloud team for Nextcloud
* Deck Android app for deck logo
* Nextcloud app for Nextcloud logo and spreed(talk) logo
GITHUB REPOSITORY: https://github.com/Andrewerr/NextcloudServices
---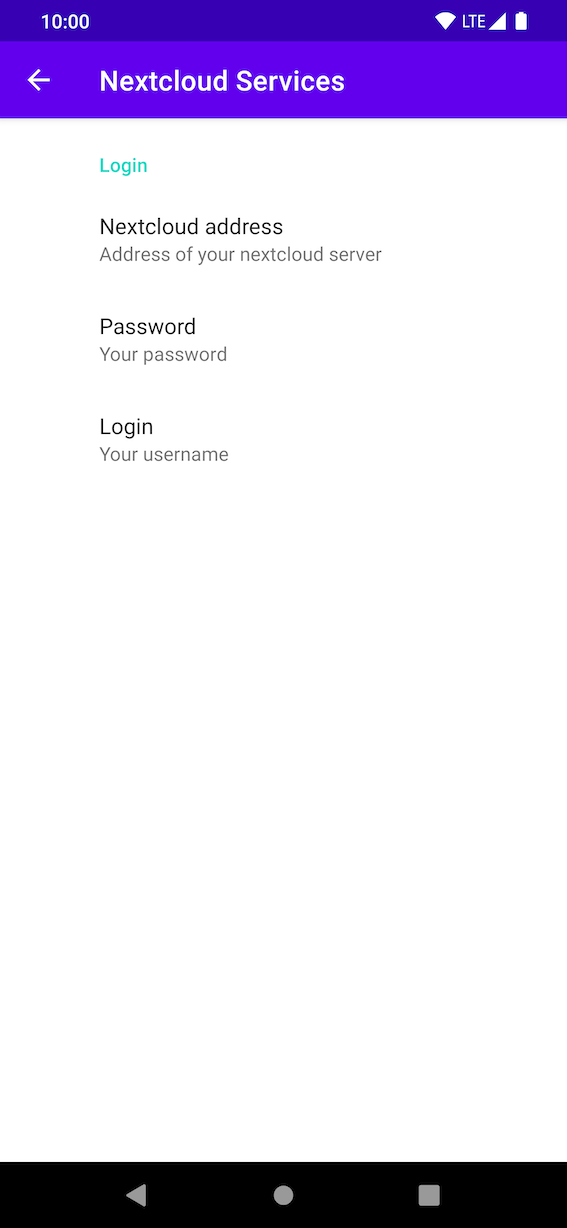 code
Source
file_download
Download