Notify Lite
Notification management tool
Version: 3.29.2
Added: 21-01-2012
Updated: 08-04-2013

This application will display a popup window for missed calls, text messages,
calendar events and emails via https://f-droid.org/packages/com.fsck.k9. It is extremely customizable
with many options to suit your needs and style. Extra themes are available as
apks from the website.
Anti-feature: Addons. The app has some limitations and the user is prompted to
install the fully-featured proprietary version.
Status: Newer versions have been published by the author but without source
code.
---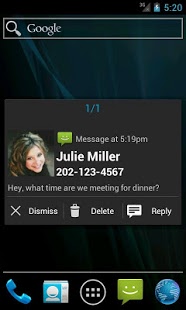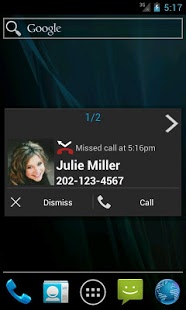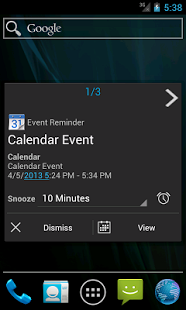 code
Source
file_download
Download