favorite Fossdroid Core is now open source: watch it, star it and fork it!
close
ooniprobe
Open Observatory of Network Interference probe
Version: 1.1.3
Added on: 30-04-2017
Last update: 30-04-2017

Interested in collecting evidence of Internet censorship? Curious about the speed and performance of the network that you are using?
By running the tests in this app, you will examine the following:
Presence of systems that could be responsible for censorship and/or surveillance
Speed and performance of your network
These tests have been developed by the **Open Observatory of Network Interference (OONI)**, a free software project (under The Tor Project) that aims to uncover **Internet censorship** around the world. Since 2012, OONI has collected millions of network measurements across more than 90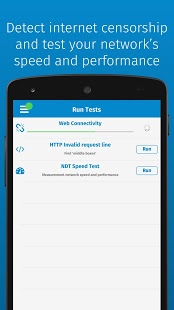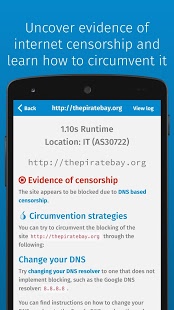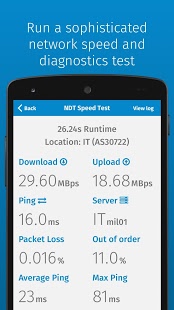 code
Source
file_download
Download